Nothing found
Featured Book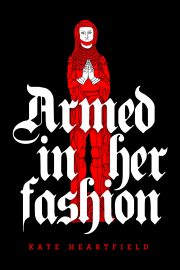 In 1328, Bruges is under siege by the Chatelaine of Hell and her army of chimeras―humans mixed with animals or armour, forged in the fires of the Hellbeast. A widowed wet nurse named Margriet de Vos leads a raiding party like Hell has never seen.
Featured Member
Gareth Worthington
Scientist. Writer. May Thai Fighter.
Gareth Worthington is an award-winning author with a passion for science, history, martial arts and music. Represented by GHF Literary NYC, and published by Vesuvian Books, he has two novels coming in 2018.