Nothing found
Featured Book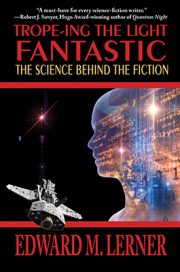 FTL travel? Time travel? Super-smart AI? Those are surely mere fodder for storytelling. Wild extrapolations.
Or not. TROPE-ING reviews the latest science relevant to popular tropes, illustrated throughout with SF (written and video) examples.
Featured Member
Fonda Lee
Fonda Lee is the award-winning author of Zeroboxer (Flux) and Exo (Scholastic). A recovering corporate strategist, when she is not writing, she can be found training in kung fu or searching out tasty breakfasts. Fonda lives in Portland, OR.
Recent Comments