Nothing found
Featured Book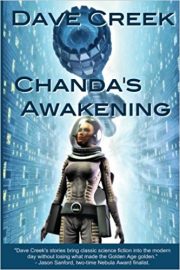 Chanda Kasmira can't save the planet Splendor from its coming destruction. She enters stasis, hoping to awaken to a brighter future. Instead, an even more difficult path lies ahead after CHANDA'S AWAKENING.
Featured Member
Michael R. Underwood
Michael writes across the speculative fiction world, from urban fantasy (Geekomancy), to fantasy superhero novel Shield and Crocus, and the SF series in novellas, Genrenauts. He is a co-host on podcasts The Skiffy & Fanty Show and Speculate.