Posts Tagged 'van pelt'
James Van Pelt writes on perseverance as a writer.
Featured Book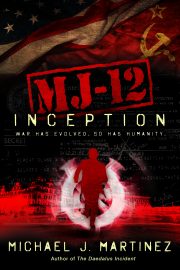 From the ashes of World War II, a new breed of humanity has arisen. The secret MAJESTIC-12 program hopes to use these new super-humans in the Cold War…but can they truly be controlled? A new spy-fi thriller from the author of the DAEDALUS trilogy.
Featured Member
Anna Kashina
Anna Kashina is a Russian-born fantasy author of the Arabian-style "Spirits of the Ancient Sands" series (silver medalist in the ForeWord Magazine Book of the Year contest, and "The Majat Code" series upcoming from Angry Robot in 2014.