Posts Tagged 'van pelt'
James Van Pelt writes on perseverance as a writer.
Featured Book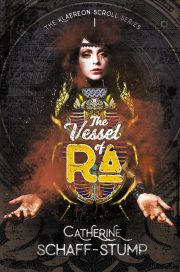 Lucy and Octavia Klaereon fight each other for control of their family and the Solomon Scroll in 1837, Venice. When Octavia is possessed by the god Ra, Lucy will do anything to save her, even if Lucy must die again.
Featured Member
Michael J. Martinez
Michael J. Martinez is the author of the DAEDALUS trilogy, as well as other assorted bits of science fiction and fantasy. He's still slightly stunned that he's being paid to write this stuff, but will keep going until someone says otherwise.