Nothing found
Featured Book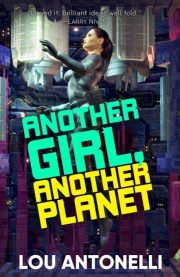 A Heinleinian Cold War Punk story of politics, espionage, and murder on the Red Planet.
Larry Niven endorsed "Another Girl, Another Planet", saying "I loved it. Brilliant ideas well told."
Featured Member
Dave Creek
Dave Creek is a regular contributor to ANALOG. His books include two short story collections — A GLIMPSE OF SPLENDOR and THE HUMAN EQUATIONS — and a novel, SOME DISTANT SHORE.
Find out more about Dave's work at www.davecreek.net.
Recent Comments