SFWA increases support for AboutSF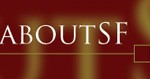 CHESTERTOWN, Md. – Science Fiction and Fantasy Writers of America will increase its support for AboutSF for the coming year, continuing a partnership that began in 2006.
The SFWA board of directors voted unanimously Sept. 23 to fund AboutSF with a $5,000 one-year grant. SFWA has previously supported AboutSF with $3,000 annually.
"The Lessons Library, which AboutSF has put together, is a trememdous resource and is just a fraction of the work they do to bring SF to a broader audience," said SFWA Secretary Mary Robinette Kowal. "I am delighted that SFWA is able to partner with them on this outreach."
In addition to the Lessons Library, AboutSF also established and maintains Speculation Speakers, a speakers' bureau resource for libraries, businesses and schools. It also serves as a press list for journalists and other media representative seeking unique perspective, commentary and insight from SF authors.
AboutSF is hosted at the University of Kansas. For additional information, visit the AboutSF website at www.AboutSF.com.