Google Settlement, Supplemental Notice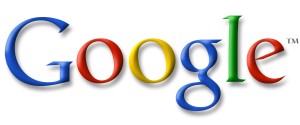 The Google Books Settlement has released a Supplemental Notice that has a summary of the changes between the original version and the 2.0. It is only six pages long and worth looking over, though it is not comprehensive.
http://www.googlebooksettlement.com/Supplemental-Notice.pdf
Among the information is that the scope of the rightsholders who are included in the amended settlement class as narrowed.
For United States works, the definition of Books remains largely unchanged: United States works must have been published and registered with the United States Copyright Office by January 5, 2009 to be included in the Amended Settlement.
Under the Amended Settlement, however, if the works are not United States works, they are only included in the Amended Settlement if they were published by January 5, 2009 and either were registered with the U.S. Copyright Office by that date or their place of publication was in Canada, the United Kingdom ("UK") or Australia.
Also worth noting, the deadline to claim Books and Inserts for Cash Payments has been extended from January 5, 2010 to March 31, 2011. The Removal deadline as to Google has been extended from April 5, 2011 to March 9, 2012. (The Removal deadline as to the libraries' digital copies remains April 5, 2011.)