Nebula Reminder — 10 days left to nominate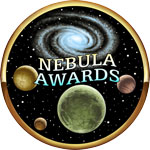 SFWA Active and Associate members, there are only 10 days left to nominate for the Nebula Awards.  Why not spend the weekend reading some of the 260 free pieces of eligible fiction available in the members' only Discussion Forum.
Then, hop over to the Nebula nomination ballot and nominate your five favorites in each category.

Need help logging in?