Last call for SFWA election candidates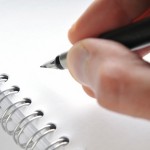 The deadline for declaring your intent to run for office is Friday, February 12th. If you are an Active SFWA member and wish to run, please send your platform to the Election Committee Chair, Lawrence Schoen at lawrence@klingonguy.com by Friday, February 12th. Currently the president, vice president, and Overseas Regional Director are unopposed races. No one has declared for Canadian Regional Director.
The following candidates have declared.
Members may ask the candidates questions in the 2010 Elections Discussion Area online.