Where Is International SF?
by Charles Tan
It's tempting to label this essay as "Third World Science Fiction" but why limit it to the third world? One of the most pleasant surprises the Internet has brought about is the discovery that you're not alone, especially when it comes to Science Fiction and its related genres (fantasy, interstitial fiction, slipstream, speculative fiction, etc.). Last year, for example, I was thrilled to find out that there was such a thing as The Apex Book of World SF. I'm from the Philippines and friends with the two Filipino contributors so there was a part of me that was shocked that neither of them cared to inform me that they were included in the book! This also led to the discovery of the existence of The World SF News Blog, maintained by the anthology's editor, Lavie Tidhar. While a part of me was envious, I wanted to be a part of this project. It was a cause that I could be passionate about. After all, one of the reasons I created the Philippine Speculative Fiction Sampler was because I wanted to promote Philippine literature to the rest of the world. With The Apex Book of World SF and the blog, I'd be doing just that, along with other neglected countries–at least by the standards of First World countries, which, unfortunately, dominates the current publishing market (let's put it this way: if a book gets published in the US by a major publisher, it'll probably be available in the rest of the world but that's not the case if the book was published in, say, India, Singapore, or even Australia).
Of course the first thing that I realized when I signed up for The World SF News Blog is how much international fiction has already been translated and made available in the English market. Take for example the following anthologies:
Clearly, The Apex Book of World SF isn't the first of its kind by any means (and some of those anthologies were published before I was born). But how come this is the first time I've heard about SF from countries other than Europe or the US? Well, one reason is the Internet and how the world is now more interconnected. Even China, a country that restricts Internet access, is hard-pressed to maintain its secrecy. The second is how society's values have changed over the years. People in general are more culturally aware of each other nowadays compared to, say, three or four decades ago. Take for example the existence of the Carl Brandon Society. While there are important differences between the agenda of the Carl Brandon Society and The World SF News Blog (the latter for example wants to sell copies of its book!), they do have areas in which they overlap. Just look at the Carl Brandon Society's authors: they write international SF!
The other thing that has also become evident is how much I don't know about international SF. I mean it's already hard to keep track of SF published in the US alone; how much more when it comes to the rest of the world? And that, I think, is the presumption we fatally make (and I'm guilty of this as well): we think that just because we don't hear about it that it doesn't exist. I was fortunate to have the chance to interview Wu Yan, a Chinese professor, editor, and writer. During the interview, he talked about Chinese SF as well as that of Russia–two subjects I know absolutely nothing about. The same applies when I read Mihai Adascalitei's interview with Romanian science fiction novelist Sebastian Corn. I'm humbled by the interview as it revealed to me how massive the field is, and despite the world being "globalized", there's lots of room for us, whether as genre fans or human beings, for exploration and discovery.
Lately though, there's been a boom when it comes to international SF available in English. There's Haikasoru, an imprint specializing in Japanese Science Fiction, be it novels or short fiction. Solaris is releasing Shine: An Anthology of Optimistic SF edited by Jetse de Vries in a few weeks and includes contributors from around the world. De Vries even has a series on Optimistic Literature around the World and SF in Particular over at the Shine blog. Nick Wood, an African writer just won 2nd place in the Aeon International Awards 2009. Tor just released a Russian fantasy novel, Shadow Prowler by Alexey Pehov, last month. Baggage, an Australian-themed anthology will be published soon. Angry Robot Books has published authors hailing from France (Aliette de Bodard), Israel (Lavie Tidhar), Australia/Fiji (Kaaron Warren) and South Africa (Lauren Beukes). Ash-Tree Press released the Exotic Gothic 3 anthology earlier this year and includes various international writers such as Tunku Halim and Zoran Zivkovic. Let's also not discount one of the largest English-speaking countries in the world: India. Or various online magazines for that matter, whether it's publications that focus on writers of color, such as Expanded Horizons, or those with a more general focus, such as Strange Horizons, Fantasy Magazine, and Apex. I'd also like to mention the newly-established Science Fiction & Fantasy Translation Awards.
About the Author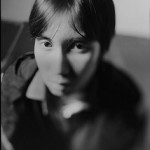 Charles Tan's fiction has appeared in publications such as The Digest of Philippine Genre Stories, Philippine Speculative Fiction, and The Dragon and The Stars. You can read a sample here.