A Moment of Appreciation for Russell and Michael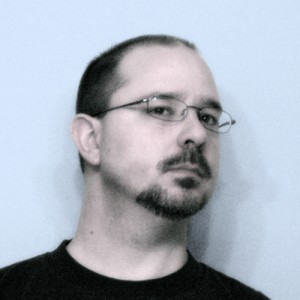 My dear fellow SFWAns:
As of 12:00 this morning, I became the President of SFWA, thanks to those of you who voted for me in the last election. Also newly joining me on the board are Bob Howe as Secretary, Lee Martindale as South/Central Regional Director and Sean Williams as Overseas Director. Mary Robinette Kowal moves into the Vice-President position after having served as Secretary for two terms. Amy Sterling-Casil, Bud Sparhawk and Jim Fiscus continue in their positions as Treasurer, Eastern Regional Director and Western Regional Director, respectively. It's an honor to be working with them and I know each of us will do our best to help SFWA be useful for its members (i.e., you).
I'll have many opportunities to speak to you over the coming year, and I look forward to doing that. For my first official communication, however, what I would like to do is take a moment to put a spotlight on our departing President, Russell Davis, as well as our departing Vice President, Michael Capobianco, and to offer my applause to the both of them for the work that they've done for SFWA over the last two years.
First, I believe that it is difficult to overestimate the importance of having Russell as President of SFWA in these last two years. Russell came in at a critical time in our organization's history, when the organization had faced serious challenges internally and externally. He chose to confront these challenges head on, and worked to provide our organization with the infrastructure that will be critical to its success in the future. In particular, Russell and his board have done the hard but necessary work to reincorporate SFWA in California and to craft a revised set of bylaws that will give our organization the tools it needs moving forward. This is an absolutely critical achievement, and Russell deserves all of our thanks for shepherding this process.
On a personal note I have gotten to know Russell well over the last couple of years, and have admired his forthrightness and sense of commitment in the role of President, and in the transition between our administrations have benefited from his advice and knowledge. I fully intend to continue to use Russell as a resource and sounding board moving forward — that is, after he's had a little time to decompress.
Over the last couple of years I have also been fortunate to get to know Michael Capobianco. Simply put, Michael is a walking, talking repository of SFWA knowledge and history, and I have been in awe of the information he keeps in his head about our organization. But more than that, Michael has embodied the ideal of service to SFWA — acting as an adviser to Russell after his own presidential tenure, and then in the last year stepping in to serve as Vice-President. In my dealings with Michael over the last few years, I have found him to be thoughtful, kind and a considered voice in often inconsiderate times. He has both my admiration and my thanks.
While I and the new SFWA board will face our own sets of issues and challenges in the coming year, I know for certain that our jobs would be harder if not for the work done by Russell, Michael and the outgoing board. They have done well by and for SFWA, and have earned both their rest from the day-to-day administration of our organization, and my sincerest appreciation for jobs well done. Thank you, Russell, Capo.
Also departing the board at this time is Paul Melko, who has ably served as South/Central Regional Director. Vice President Mary Robinette Kowal has put together a few words on his service, and that post will follow this one. Thanks, Paul, for all your hard work.
John Scalzi
President, SFWA