Odyssey Writing Workshop Announces
Its 16th Summer Session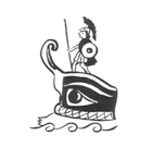 Since its founding in 1996, Odyssey has become one of the most respected workshops in the science fiction, fantasy, and horror writing community. Odyssey is for developing writers whose work is approaching publication quality and for published writers who want to improve their work. The six-week workshop combines advanced lectures, exercises, extensive writing, and in-depth feedback on student manuscripts. Top authors, editors, and agents have served as guest lecturers, including George R. R. Martin, Harlan Ellison, Jane Yolen, Terry Brooks, Robert J. Sawyer, Ben Bova, Nancy Kress, Elizabeth Hand, Jeff VanderMeer, Donald Maass, Sheila Williams, Shawna McCarthy, Carrie Vaughn, and Dan Simmons. Fifty-three percent of Odyssey graduates go on to professional publication.

The program is held every summer on Saint Anselm College's beautiful campus in Manchester, NH. Saint Anselm is one of the finest liberal arts colleges in the country, dedicated to excellence in education, and its campus provides a peaceful setting and state-of-the-art facilities for Odyssey students. College credit is available upon request.
Jeanne Cavelos, Odyssey's director and primary instructor, is a best-selling author and a former senior editor at Bantam Doubleday Dell Publishing, where she won the World Fantasy Award for her work. As an editor, Cavelos worked with many different types of writers and found ways to help all of them improve their work. She provides students with insightful and constructive critiques of their work. "I give the same unflinchingly honest, concrete, detailed feedback that I provided as a senior editor," Cavelos said. Her typewritten critiques average over 1,200 words, and her handwritten line edits on manuscripts are extensive. In addition, she guides students through the six weeks, gaining in-depth knowledge of their work, providing detailed assessments of their strengths and weaknesses in private meetings, and helping them target their weaknesses one by one.
Odyssey class time is split between workshopping sessions and lectures. An advanced, comprehensive curriculum covers the elements of fiction writing in depth. While feedback reveals the weaknesses in students' manuscripts, lectures teach the tools and techniques necessary to strengthen them.
The workshop runs from June 6 to July 15, 2011. Class meets for four hours in the morning, five days a week. Students spend about eight hours more per day writing and critiquing each other's work. Prospective students, aged eighteen and up, apply from all over the world. The early admission application deadline is JANUARY 31, and the regular admission deadline is APRIL 8. Tuition is $1900, and housing is $775 for a double room and $1550 for a single.
Meet Our 2011 Writer-in-Residence
Odyssey's 2011 writer-in-residence is award-winning author Gary A. Braunbeck. Braunbeck has published 25 books, over 200 short stories, and co-edited 2 anthologies. Though he is best known as a writer of dark fantasy and horror, he has also published in the fields of mystery, suspense, science fiction, fantasy, bizarro, Western, and mainstream literature. His work has won numerous awards. But most important, Gary is an experienced and highly praised teacher and mentor. Gary serves as an adjunct professor at Seton Hill University's Master's program in Writing Popular Fiction. He has also taught writing seminars and workshops around the country
Other Guest Lecturers
The 2011 workshop has an exciting line-up of award-winning guest lecturers, who also happen to be some of the top teachers in the field: authors Elizabeth Bear, Barry B. Longyear, Theodora Goss, and Christopher Golden; and editor John Joseph Adams.
Odyssey Graduates
Graduates of the Odyssey Writing Workshop have been published in the top fiction magazines and by the top book publishers in the field. You can find their stories in recent issues of many magazines, including Realms of Fantasy, Analog, Asimov's, Weird Tales, Orson Scott Card's Intergalactic Medicine Show, and Fantasy Magazine; and in recent anthologies, including Wild Cards I, The Living Dead 2, Blood Lite 2, and Full Moon City. Recent novels published by Odyssey graduates include Kitty Goes to War and Discord's Apple by Carrie Vaughn, published by Tor Books; Dark Designs by Luisa Prieto, published by MLR Press; Kings and Assassins by Lane Robins, published by Del Rey; Foxfire by Barbara Campbell, published by DAW; The Bastard Queen by Elaine Isaak, published by Swimming Kangaroo Books; and Ghosts and Echoes by Lyn Benedict, published by Ace Books.
Rhiannon Held, a graduate of the 2006 workshop, just sold her first novel, Silver, and two sequels to Tor. She describes her development as a writer this way: "What I was missing was the bigger picture. . . . That's what Odyssey and Jeanne Cavelos gave me. Looking back, I wouldn't tell you that Odyssey taught me plot, or Odyssey taught me dialogue. It did, of course, very good plot and very good dialogue, but more importantly it taught me to think about writing, and to learn about writing. It gave me a fundamental mindset that has helped me learn after Odyssey, and keep learning even now. . . . Odyssey gave me the thinking and learning skills to succeed."
Comments from the Class of 2010
"I've taken part in other writing programs, and I can attest to the fact that Odyssey is in a different league. . . . I am so exhausted, but so happy to have experienced Odyssey. I would do it again in a heartbeat. And I wish I could do it again. I wholeheartedly recommend Odyssey to any writers who are dedicated to seriously improving their craft." –Meira Marom
"Odyssey is tougher and more intense than any workshop or writer's conference I've attended. By having one mentor and total immersion, I've made more breakthroughs in six weeks at Odyssey than in two years in an MFA program. Jeanne is thoughtful and compassionate, but doesn't let students get away with anything. Her insightfulness and dedication are Odyssey's greatest resources." –Eileen Wiedbrauk
Other Odyssey Resources and Services
The Odyssey Web site, www.odysseyworkshop.org, offers many resources for writers, including online classes, a critique service, free podcasts, writing and publishing tips, and a weekly writing LiveJournal, as well as more information about how to apply. Those interested in applying to the workshop should visit the Web site, phone (603) 673-6234, or e-mail jcavelos@sff.net.