Highlights for Children is SFWA's Newest Qualifying Market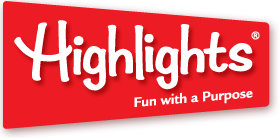 Today the board of directors of SFWA unanimously voted to add Highlights for Children to the list of SFWA qualifying markets. This venerable magazine began publishing in 1946 publishes short fiction for children.  It has served as an early gateway to reading for many science-fiction and fantasy writers.
Speculative fiction short story sales to Highlights may be used toward membership with SFWA.
Congratulations to the entire editorial staff at Highlights and their writers!