Judge Rejects Google Book Settlement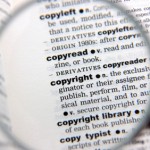 A US District Judge has rejected an agreement between Google and some members of the book industry. If the deal had been accepted Google would have put millions of additional books online, in most cases, without the author's permission.
Judge Denny Chin, in his opinion, wrote: "While the digitization of books and the creation of a universal digital library would benefit many, the ASA would simply go too far."
He went on to state: "In the end, I conclude that the ASA is not fair, adequate, and reasonable. As the United States Department of Justice and other objectors have noted, many of the concerns raised in the objections would be ameliorated if the ASA were converted from an 'opt-out' settlement to an 'opt-in' settlement."

In addition to the Department of Justice, critics of the settlement have included SFWA, Amazon. Microsoft, Sony, the National Writers Union, the American Society of Journalists and Authors, and The Electronic Freedom Foundation.
John Scalzi, President of SFWA had this to say: "SFWA has consistently maintained the proposed settlement was not in best interests of our members, or for working writers. We are pleased to see Judge Chin agreeing with us, and hope future developments give the rights of authors more complete consideration."
Michael Capobianco, who has been SFWA's voice in the hearings, also commented on the ruling. "This is a victory for authors everywhere who depend on copyright, and particularly for those authors and their heirs who were inappropriately labeled "orphans." It's gratifying to see so many of the objections raised by Science Fiction and Fantasy Writers of America repeated in the judge's ruling. From the beginning, we've said that the settlement should be opt in rather than opt out, and Judge Chin has now said the same thing. We encourage the parties to pursue this option, which would allow rightsholders to choose to participate in Google's publishing program in the same way they decide whether to license their work to any other publisher."
Google's managing counsel, Hillary Ware, expressed disappointment but said the company would review the court's decision and consider its options. She went on to say, "Regardless of the outcome, we'll continue to work to make more of the world's books discoverable online through Google Books and Google eBooks."
The book industry now has to decide what to do next, but as Paul Aiken, executive director of the Authors Guild, noted, "The judge did expressly leave the door open for a revised settlement."