Guest Post: Clarion West Writers Worshop
by Nisi Shaw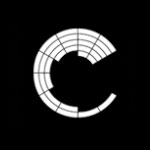 Clarion West's strong, beating heart is community support, support that comes from established writers like Samuel Delany, who've gladly taught for us, from emerging writers who extol our salutary effects on their careers, and from flat-out fans who want more of The Good Stuff–stories Avram Davidson would have called "the true, the blushful Hippocrene." If you're reading this, chances are you're one or more of the above–or that you'd like to be.
Let's start with the instructor line-up for the 2012 Clarion West Writers Workshop: Mary Rosenblum, Hiromi Goto, George R.R. Martin, Connie Willis, Kelly Link, Gavin Grant, and Chuck Palahniuk. If I haven't listed your name, that's fine. You may have taught for a week during one of the Workshop's previous 29 continuous years, or during our three sessions in the 1970s. Or perhaps you'll be teaching for us in the future, during our long running six-week summer workshop, or for a session of our new One-Day Workshop series (more about those later). Another possibility: you could be on the committee of volunteers which also selects instructors, taking part in a months-long process aimed at finding the best people possible for our students. Criteria such as teaching experience, professional standing, diversity of style and background, and so many other factors must be considered, and that's work–work that you may well have done, or may someday come to do.
Are you thinking of applying to attend the 2012 Workshop, or of recommending it to a promising writer you know? The application deadline is hurtling toward us: March 1. Already our team of readers is looking over writing samples from potential students. Only 18 will be chosen. One of those 18 could be you–unless, of course, you were chosen for an earlier session, like SFWA members and award winners Gordon Van Gelder, Kij Johnson, Kathleen Ann Goonan, Andy Duncan, Daniel Abraham, and Andrea Hairston, to name a few.
Those of you who've graduated from the famed six-week workshops held every summer in Seattle, and those who for some reason aren't able to attend them, may want to sign up for the One-Day Workshops we run here the rest of the year. At the moment we're offering Kat Richardson's "Creating Your Urban Fantasy World" on March 4, Nicola Griffith's "Exciting Writing: Making the Reader Believe" on April 15, and Cat Rambo's "Where Sea Meets Shore: Literary Genre Fiction" on May 6.
More of you have helped Clarion West by participating in our annual Write-a-thon than in any other way. Last year alone we had 142 authors committing themselves to writerly goals–chapters revised, poems submitted, words counted–publicly, and in our name. Those 142 authors raised donations from more than 350 supporters. We pretty much doubled 2010's Write-a-thon numbers in 2011. Will 2012 be as successful? It will be if you make it that way. Sign-up begins in May; stay tuned to the website.
Clarion West's Write-a-thon sums up so much of why and how you, as part of our community, have made us a success. We focus on getting writing done. We're dedicated to stretching our abilities, to setting high standards and long goals, and then surpassing them. We're funded by a wide, diverse base of individuals, corporations, and organizations, which is a wonderful position to be in during times that continue to be economically tough. Thank you so very much for everything you've done and everything you keep doing for us.
After reading this post you may want further details on Clarion West–our mission, our scholarship partners, our historic background, or news of our alumni's recent accomplishments. You may want to donate, volunteer, or apply for the full or One-Day workshops. If so, you know where to find us: clarionwest.org. We're always glad to see you.
•••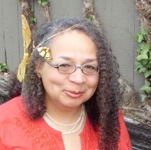 Nisi Shawl published seven new short stories in 2011 and was also WisCon 35's Guest of Honor. Her story collection Filter House won a 2008 James Tiptree, Jr. Award. Shawl is coauthor of Writing the Other: A Practical Approach, and she edits reviews for The Cascadia Subduction Zone, a literary quarterly from Aqueduct Press. She is a founding member of the Carl Brandon Society and serves on Clarion West's Board of Directors. She's fairly active on Twitter and Facebook, and she promises to update her homepage soon.
Photo by Caren Corley.