Guest Post: Race in YA Lit: Wake Up
& Smell the Coffee-Colored Skin, White Authors!
by Sarah Ockler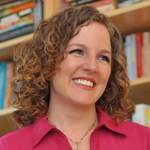 In a new series entitled Y.A. for Grownups, The Atlantic Wire posted an article exploring The Ongoing Problem of Race in YA.
Like the title states, race in YA isn't a new problem, nor is it going away. When I scan the YA bookshelves—whether my own or the extensive store displays—the issue is clear:
I spy with my little eye something… white.
White authors, white characters, white faces, white girls. The scenario isn't entirely unlike my high school graduation, but it's no longer the world I see (or want to see) when I look out the window. So why the disconnect?
Plenty of YA authors of color are writing about diverse characters, often struggling to get those books out into the world and into the hands of readers. Discussions about the issue focus on a trifecta of economic challenges doused in racial politics: consumers aren't demanding and buying diverse fiction. So booksellers aren't stocking and promoting it. So the publishing industry isn't actively seeking, acquiring, and publishing it (with covers and flap copy that appropriately reflect the characters and story). So consumers aren't demanding and buying it…
Which came first—the chicken, the egg, or the egg white omelet—I don't know. But the discussion glosses over an obvious gap: white authors.
Demographically speaking, caucasians comprise the majority of young adult authors (according to Zetta Elliot's 2011 interview with author Jacqueline Woodson, people of color make up less than 5 percent of children's book authors published in the U.S. annually). So when you look at the sea of white stretching on forever along the shores of YA literature, know that white authors are by and large the ones putting it out there.
Which means we're the ones who can—and must—change it by actively diversifying the stuff we're writing, and by doing so in authentic, meaningful ways.
One Café, Hold The Au Lait: A Primer for White Authors
Actively diversifying our fiction does not mean any of the following:
Giving a character almond-shaped eyes or coffee-mocha-latte-chocolate-hazelnut-caramel-cappuccino-colored skin. In fact, as a general rule, writers seeking inspiration solely from Starbucks menus probably need to dial down the caffeine.
Slotting in a random person of color for no other reason than to break up the whiteness (especially if you're writing about a place that ismostly white. Like, a Rod Stewart concert, or maybe a deer hunt).
Sneaking in a few non-white celebrity guest appearances on a poster, an iPod, or a character's favorite TV show. I mean, I love Fresh Prince as much as anyone, because Parents Just Don't Understand, but no—that doesn't count.
Including a non-white character whose only real difference from the white characters is the color of his skin and/or his snappy catch phrases. Word!
Conducting a find-and-replace in Word to change Breanna and Chad to Belicia and Chen. CTRL+F what?
Putting a sushi or taco bar in the school cafeteria. Which is one of those things that sounds like a good idea at the time, but usually isn't.
Diversity in fiction isn't about tokenism, filling up imaginary "affirmative fiction" quotas, or embarking on a PC quest to be "inclusive." It's about respecting our readers.
It's about loving and supporting all teens, letting them know they're important by giving them voices and honoring their unique perspectives, experiences, and dreams in our stories. It's not random. It's not an afterthought. It's an intentional, thoughtful, and respectful choice to stop perpetuating homogeneity.
Why Do We White-ify YA, Anyway?
The small-but-still-beating "people are mostly decent" part of my heart wants to believe that when white authors neglect to diversify our stories, it's not out of racism, laziness, or even ignorance, but because of two oft-misinterpreted writing tips: 1) Write what you know, and 2) YA novels need a clear moral message. When it comes to diversity, both pseudo-commandments inspire fear.
Fear #1: As a caucasian, I'm not qualified to write about or from the perspective of people of color.
While there's some merit to seeking inspiration from the wellspring of our own experiences, when taken literally, the advice to write what you know stifles creativity and shuts down our imaginations. It tells us that unless we're black or gay or a woman, that we can't write about those kinds of characters because we can't possibly knowthem.
Saying that a white writer is not qualified to write a black or a Mexican or Indian or Philippino character is like saying Stephenie Meyer can't write about falling in love with vampires because she's married to a human, or that I can't write a male POV because I don't have, um… a beard. And by that logic, we wouldn't have stories about dogs, either.
I don't buy it. We're writers. Storytellers. Weavers of tales great and small. It's our job to make things up, to imagine, to explore different perspectives through the eyes of our characters. This isn't to say we can plug-n-play a few multicultural characters into our work or rely on stereotypes or assumptions for crafting our fictional friends (see aforementioned anti-starbucks advice), but that's writer 101 stuff. Cardboard, one-dimensional people have no place in a story, whether they're white, black, brown, purple, or invisible. Authenticity is important, but thanks to the library, the internet, and, you know, other human beings, it's possible to learn about something we've never personally experienced. Sometimes all it takes is a simple question: Hey, people who've been there, what's your take on this? People want their voices heard. They want to share. They want to help.
Race is a sticky thing though, isn't it? We've gotten so divisive in this country that we're often afraid to mention it. Comedians have created entire routines on the phenomenon that is white people trying to describe a black person. I've witnessed it—you'll inevitably get detailed run-down of his clothing, his hair, his shoes, his car, but rarely the simple statement: he's black, or he has dark brown skin. When people actually describe the race, it's in a whisper. "He's… um… he's… bla—he's African American…"
Seriously? We all need to take a collective drink of Let's Get The Hell Over Ourselves (and chase it down with a swig of We're All Human, Remember?). Writers imagine. We take risks. We experience, and we ask, and we imagine again. And then we write it all down for other people to experience the moment they pick up our books.
Fear #2: If I write about people of color, my story must teach a moral lesson and take a stand on an issue.
From The Atlantic Wire:
There's also the rather unfair expectation put upon writers of books featuring non-white characters that they still have to make a statement, or that they're speaking for all people of that race. "It does get frustrating when your book comes out and other people think you're making a statement about all black people," says [author Coe] Booth. "There are so few books featuring black characters, with the one or five that come out, there's so much pressure to represent all of this particular race." That's not a problem white writers have. People in the industry "need to open up the thinking about what a book by a person of color is supposed to do," she adds. "It's not an education; why do books by authors of color have to have that much more responsibility? It's just supposed to be a book."
I disagree that this isn't a problem white authors face. Anyone writing characters of color faces this problem, but non-white authors bear the brunt of it because of the expectation that they educate people about their "experience" (whatever that may be).
Our society has created and perpetuated the expectation that, with a few notable exceptions, YA books with non-white characters either tackle a social injustice head on or strip out the character's entho/cultural/gender/etc. uniqueness altogether. The black character, then, must either struggle under the weight of "the black experience" or blend in so completely that the only black thing about him is his coffee-colored skin (which is of course described with a frequency the white character's "peaches and cream" colored skin is not).
The whole conundrum is compounded by the fact that plenty of cranky grownups still cling to the misguided belief that YA exists solely to teach kids lessons. The result, if the Atlantic Wire article is indicative of the larger problem, is that whenever we write a non-white (or a non-hetero, non-insert-socio-ethno-psychological-category-here) character, we're taking it upon ourselves to write the non-whatever "experience." Whatever else happens in the story, my gay character should have a difficult coming out story, and he should be bullied so that I can send a message that homophobia is wrong. My black characters should be subject to racism so I can preach about diversity and tolerance.
Issue stories are important, and there are wonderful books addressing racism, homophobia, bullying, and other human ills head on. But like Coe says, it's not an education. Not every book has to tackle the issues. Some stories are simply about other challenges of adolescence, real and fantastic: falling in love, the sudden death of a loved one, hunting vampires, fitting in with peers (or not), raising the dead, road tripping, portal tripping, learning magic, getting sick, having sex, exploring passions, surviving the zombie apocalypse that was started by that goober who just raised the dead, trying out for the school play, getting in a fight, saving the planet from alien invaders… just to name a few obstacles our beloved white fictional teens face over the pages of their daily lives.
What about our beloved black fictional teens? Indians? Asians? French-Canadians?
Can a black kid slay dragons without turning his quest into an anti-racism manifesto? Dragons can be dangerous. Maybe they need to be slayed, and maybe this kid is quick on his feet and handy with the magic sword… andhe happens to be black. Can we see his unique and special worldview as a young black dragon slayer, or does he have to take a stand against bigotry too?
Can a Mexican girl fall in love with her best friend without exploring immigration policies or her grandmother's homemade tamales? Conversely, can she just enjoy her grandmother's tamales because they kick ass and not because she must reconnect with her Mexican ancestry so that readers understand the importance of one's cultural heritage? I mean, I love tamales, and I totally respect and appreciate the culture from which they originated, and maybe this girl does too.
But dudes, sometimes a tamale is just a tamale.
Speaking of tamales… I teach an advanced YA novel class at Lighthouse Writers Workshop in Denver. One of my students is a Mexican American writer working on a YA urban fantasy. In class, she admitted that people have often "encouraged" her to abandon the fantasy and write about "the Mexican American experience." As if there's only one. As if she's obligated by her ethnicity to speak up, to teach those all-important lessons. "Look," she told us. "Just because I'm Latina doesn't mean my characters have to go around speaking Spanish and making tortillas. I want to write a different story."
Just Who is Responsible for Writing Diverse Characters in YA?
The sea of white on the YA bookshelves has to change. And the onus shouldn't fall entirely to authors of color, nor to the aforementioned trifecta of readers, booksellers, and the Borg of Industry.
The responsibility belongs equally to all writers.
I hesitate to even use the word "responsibility," because it's actually not that. We're writers. Our only responsibility as far as I'm concerned is being honest and authentic in our work. But to be honest and authentic, we have to address this. We live in a diverse world. To pretend otherwise is more fantastical than believing that sex with vampires is a good idea (not that I'm judging!).
Our stories must be diverse, and I can make no better case than this quote from John Truby in his book, The Anatomy of Story:
The dramatic code expresses the idea that human beings can become a better version of themselves, psychologically and morally. And that's why people love it.

Stories don't show the audience the "real world"; they show the audience the story world. The story world isn't a copy of life as it is. It's life as human beings imagine it could be.
"Life as human beings imagine it could be."
Think about that. Really sit with it. Pretty powerful, right? Isn't that why we write, because we imagine things can be better? Because we believe in the power and wonder of imagination? Because we know that YA books are not billboards, but conversations?
Why is diversity in fiction important? Because diversity in life is important. And when we exclude—intentionally or otherwise—characters of color from our work, we do send a billboard message to readers. We tell them that people of color aren't there, aren't important, aren't worthy of our stories. That they don't deserve to be part of the conversation of our books. That reading isn't for them. That they don't matter. That they don't even register on our radar.
I adore teenagers. That's why I write for them. They're special and magical and full of life; they're truly the best of us. As young adult authors, our words have power. The power to entertain. The power to inform. The power to inspire. And most importantly, the power to change the lives of teen readers—to really make a difference. If, as Truby believes, stories express the idea that human beings can become better versions of ourselves, then I want to show YA readers that those better versions look like them, too.
All of them.
•••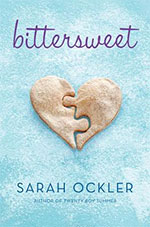 Sarah Ockler is the bestselling author of critically acclaimed young adult novels Twenty Boy Summer, Fixing Delilah, and Bittersweet. Her books have been translated into several languages and have received numerous accolades, including ALA's Best Fiction for Young Adults, Girls' Life Top 100 Must Reads, IndieNext list picks, and more. Her short fiction and essays will be featured in two upcoming young adult anthologies: Defy the Dark and Dear Teen Me.
Sarah teaches advanced young adult fiction writing at Lighthouse Writers Workshop in Denver. She's a champion cupcake eater, coffee drinker, night person, and bookworm. When she's not writing or reading, Sarah enjoys taking pictures, hugging trees, and road-tripping through the country with her husband, Alex.
Visit her at www.sarahockler.com, where this post first appeared, or find her on Twitter and Facebook.
—
All images copyright of their respective owners. Posted with permission under Creative Commons licenses via Flickr.