An Introduction to Middle Grade and Young Adult Fiction,
Part 2: Content
by Jenn Reese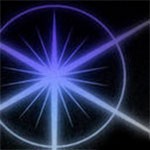 In Part 1: Definitions, the members of SFWA's experimental MG and YA group asked industry professionals to help define the middle grade (MG) and young adult (YA) book categories. Today we've asked those same professionals to tackle the controversial issue of appropriate content.
Readers unfamiliar with MG and YA books often assume that there are a whole host of taboo subjects never addressed in books for children and teens. Sex, drugs, violence, religion, and incest are often used as examples of topics that belong in books for adults and that are too controversial for younger readers. Let's see what the experts say.
Is there any content you consider inappropriate for middle grade or young adult books?
Lisa Yoskowitz is an Editor at Disney-Hyperion Books. Lisa says:
I don't think that there is off-limits subject matter—kids and teens can handle and relate to many different situations and deserve credit for that, though it is important that delicate topics are handled appropriately. I would, however, consider gratuitous mature content inappropriate in novels for the teen-and-under set: if a character absolutely needs to smoke, or drink, or swear for the sake of the story, that's one thing (and all the better if there's a redemptive piece to that), but I'm against inclusion of mature material for shock value alone or because an author thinks it's the best way to attract readers. And, no question: absolutely no especially bad four letter words in middle grade!
Amanda Rutter is an Editor at Strange Chemistry, the newly launched global YA imprint of UK-based Angry Robot Books.
Actually, MG/YA books are regularly tackling issues that people would be surprised by. There have been novels about bullying, self-harming, rape, drugs, incest, cancer – honestly, it's more a question of what MG/YA novels haven't tackled. I think inappropriate content is not an issue; rather, it is the way this content is tackled that can make a book inappropriate. Any subjects that are approached with sensitivity and heart are appropriate. After all, the readers of these novels are going through formative years and can truly take lessons from the books they read.
Stacy Whitman is Editorial Director of Tu Books, a publisher that specializes in fantasy and science fiction with diverse characters and settings.
Covered in my first answer mostly, but I would say that I'd avoid graphic descriptions of sex or violence in middle grade, and the more graphic the descriptions in YA, the more likely I'd consider it "older" YA rather than for the 12-year-old set. In middle grade, sexual contact is generally no more than kissing, though in some fairy-tale related fantasy middle grades, the characters have been known to get married and have kids–but all the how-it-happened happens out of scene.
Joe Monti is a literary agent with the Barry Goldblatt Literary Agency. Joe says:
While the age of the protagonist(s) is a good rule of thumb for age appropriateness, sexual and violent content are usually hardline guides towards a direction. Middle grade is often pigeonholed as simplistic, yet Le Guin's A Wizard of Earthsea was published as middle grade, as was Pullman's The Golden Compass. The Hobbit is middle grade appropriate. There are beautiful ranges of complexity in the balance there.

In young adult, anything goes, although the protagonists are typically 12-19 years old.
Abigail Ranger is Senior Editor at HarperCollins Children's Books.
It all depends on how it's handled. Ultimately, young readers want to be ensnared by good storytelling, and that almost always includes some measure of darkness. Kids have an appetite for the creepy, for suspense and danger, for characters who show them that they are not alone in dealing with adversity and struggle. Books are a wonderfully safe space in which to explore, relate, and grow. That said, I do think writers of middle grade and young adult need to be mindful of their readers, and as an editor, I've sometimes asked writers to consider different approaches when violent or adult content seemed over the top or unnecessary to the story. Sometimes it's just a matter of showing the consequences of characters' actions, and balancing dark with light.
For Further Reading
The young adult category's willingness to tackle edgy topics routinely creates a backlash from people who think content targeted toward children and teens should be more closely monitored and even censored. MG and YA books are frequently banned for their depictions of death, religion, violence, language, and sex. (See Banned or Challenged Classic Children's Books on Huff Post for a few surprises.) Some of the most stalwart defenders of MG and YA literature are librarians. In "Is It Time To Rate Young Adult Books for Mature Content?", Jason Koebler quotes Beth Yoke, executive director of the Young Adult Library Services Association. Beth says:
Books can be a safe way for young people to explore edgier, sensitive, or complicated topics, and they provide parents the opportunity to help their teens grow and understand these kinds of sensitive issues… ALA's interpretation on any rating system for books is that it's censorship."
The YA Highway has compiled great lists of posts on "Edgy" YA and Censorship.
Questions?
Have more questions? Feel free to ask in the comments and SFWA's MG and YA writers will attempt to clear things up. Additionally, SFWA members are always free to raise issues about MG and YA in the SFWA Forums in our ongoing YA and Middle Grade SF/Fantasy Discussion.