SFWA Twitter Feed Policy Updated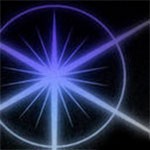 Dear SFWA Members,
We'll be restructuring the SFWA Twitter feeds a little bit. In the past, the use of the SFWA Twitter feed as a promotional tool has made it hard to distinguish between what we're simply posting and what we're endorsing.
Recently, we received notes of concern regarding a specific tweet, and removed that tweet from the queue pending a closer look. We've decided the tweet (and the book it promoted, T. Jackson King's Star of Islam) did not violate SFWA standards. The Tweet will be re-released on the @SFWAAuthors feed, along with all future author announcements.
Going forward, @SFWA will be a channel for official communications from the Board and staff only. All author news will be handled through the @SFWAAuthors feed. Sarah Goslee will manage the authors' feed, and instructions for participation can be found below.
We're grateful for everyone who has taken time to talk to us about their concerns with various incidents over the past few weeks. The engagement from authors and fans has been wonderful, and has helped us shape a social media strategy that we hope will benefit everyone.
SFWA Authors Twitter Feed – @SFWAauthors
SFWA members who do not participate in the blog feed aggregator may still have relevant information redistributed through @SFWAauthors.
Acceptable Information:
Publication and industry-related news only. Links or statuses under 140 characters. We will not edit your information for clarity; please provide all necessary information.
Racist or sexist material may be removed upon discovery. Threats or personal attacks or obvious trolling will also be grounds for removal. Repeat offenses will be subject to suspension pending investigation and possible removal from SFWA-managed feeds. We reserve the right to clarify, question or refuse any submitted material. SFWA does not endorse or promote any information contained in this feed.
To submit your blog or news, or report a problem, please email twitter@sfwa.org.
SFWA Twitter Feed – @SFWA
For official SFWA use only. No queries or submissions will be accepted for this feed. All tweets are official communications from SFWA, or links to the SFWA blog and Writer Beware.
To report an issue with the feed, please email twitter@sfwa.org.
We recognize that there will be things posted on these outlets which may upset or offend readers. We will moderate these threads as much as possible, but we will not catch everything. We ask that any issues be reported to us directly, and will exercise our discretion in responding to any problems.
SFWA Blog
Acceptable information:
Solicited blogs, blog content submissions, convention or contest announcements. All information subject to verification and approval by the blog editor.
We reserve the right to clarify, question or refuse any submitted material.
To submit or query for inclusion in the blog, please email Todd Vandemark at webeditor@sfwa.org
Disclaimer:
As a general rule pertaining to all of SFWA's social media outlets: if submitted or automatically generated content is found to violate SFWA's guidelines, it will be removed pending investigation and consideration by the moderators. Any content requiring further attention will be considered by the Board, and appropriate action will be taken, up to and including banning the member from the use of SFWA's social media feeds.
Egregious or repeated abuse of the feeds may be cause for suspension or expulsion, after due process by the Board.