Anti-Harassment Resources For SFWA Writers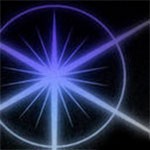 On July 2 John Scalzi, immediate past president of the Science Fiction and Fantasy Writers of America, announced his new Convention Harassment Policy.
When my friends and fans go to conventions, I would like them not to have to worry, if they are skeeved on by some creep at the convention, that the convention will take the problem seriously. I would also like them to be able to know how to report the problem, should such a situation occur.
That being the case, moving forward from this very instant, the following will be a hard requirement for my being a panelist, participant or Guest of Honor at a convention:
That the convention has a harassment policy, and that the harassment policy is clear on what is unacceptable behavior, as well as to whom those who feel harassed, or see others engaging in harassing behavior, can go for help and action.
That the convention make this policy obvious by at least one and preferably more than one of the following: posting the policy on their Website, placing it in their written and electronic programs, putting up flyers in the common areas, discussing the policy at opening ceremonies or at other well-attended common events.
In cases when I am invited as a Guest of Honor, personal affirmation from the convention chair that a harassment policy exists, that it will be adequately publicized to conventiongoers, and that all harassment complaints will be dealt with promptly and fairly, with no excuses or rationalizations for delaying action when such becomes necessary.
Scalzi explained his reasons for adopting this policy: "I want my friends and fans to be able to come to a convention and feel assured that the convention is making the effort to be a safe place for them. I want my friends and fans to know that if someone creeps on them, there's a process to deal with it, quickly and fairly. And I want my friends and fans to know that I don't support conventions that won't go out of their way to do both of these things. I want them to know that if I'm showing up as a guest, it's at a convention that has their backs."
In the following week, dozens of SFWA members have co-signed Scalzi's Convention Harassment Policy. Five current SFWA officers and several former officers have already indicated they will also follow this policy. They are:
Bud Sparhawk/Current Treasurer
E.C. Myers/Current Regional Director
John Scalzi/Former President
Mary Robinette Kowal/Former Vice President
Michael Capobianco/Former President
Paul Melko/Former Regional Director
Rachel Swirsky/Current Vice President
Steven Gould/Current President
Tansy Rayner Roberts/Current Regional Director
Other SFWA members who wish to co-sign this policy may do so publicly here: http://whatever.scalzi.com/2013/07/03/my-convention-harassment-policy-co-sign-thread/
Because SFWA members have shown interest in this issue, they should know that many conventions already have such harassment policies in place, including:
SFWA members who have been in contact with other conventions report that they are updating their harassment policies, or that they will be posting their existing harassment policies online.  For those members who are interested, GeekFeminism maintains a list of conferences, including speculative fiction conventions, that have already adopted harassment policies: http://geekfeminism.wikia.com/wiki/Conference_anti-harassment/Adoption
Members may also wish to check the Con Anti-Harassment Project database, which lists conventions, their articulated position on anti-harassment and sexual harassment policies, and their contact information: http://www.cahp.girl-wonder.org/con-database/
SFWA members who are looking for additional resources to help them individually encourage harassment policies at conventions may want to refer to this blog post by Annalee Flower Horne at http://geekfeminism.org/2013/07/03/how-to-be-an-ally-speaker-edition/. Analee put together a blog post listing resources for writers and others who want to support these policies. She writes:
There's no need to make a big public statement if you're not comfortable doing so. All you have to do is:
Only accept invitations/submit talk proposals to conferences with a clear, published, enforced anti-harassment policy, and
When you decline an invitation (or decline to submit a talk), tell them why.
Step Two is key. If you just decline the invitation, the conference will have no way of knowing that there is a simple step they can take to change your mind and make their event safer and more welcoming.
Annalee's post provides templates for emails that writers can use to communicate with cons, as well as many useful links. Additional discussion and examples of draft letters to convention committees may also be found in the SFWA online forums.
SFWA members who want to be active in additional ways in reducing harassment may want to look at the Con Anti-Harassment Project (CAHP), which describes itself as "a grass-roots campaign designed to help make conventions safer for everyone. Our aims are to encourage fandom, geek community and other non-business conventions to establish, articulate and act upon anti-harassment policies." http://www.cahp.girl-wonder.org/
For more information on this announcement, please contact Jaym Gates at communications@sfwa.org.