Lit Fic Mags for Spec Fic Writers 103: Five Markets to Consider (and Two Databases to Bookmark)
by Caren Gussoff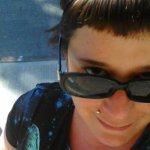 Note: Part One appears here: Lit Fic Mags for Spec Fic Writers 101.
Part Two appears here: Lit Fic Mags for Spec Fic Writers 102: Is It Literary?
•••
Now, you've decided to submit to a literary market for a particular story. You're hip to the fundamental differences between lit mags and SFF mags (Part 1)  and feel confident that your work falls well within the parameters a literary fiction editor would enjoy (Part 2).
There are many, many established magazines and journals, and new ones pop up all the time. Poets & Writers, the professional magazine for literary fiction and non-fiction writers and poets, maintains an excellent, free, searchable database with up to date entries that span the biggest to the smallest DIY upstarts.
The Council of Literary Magazines and Presses, which is the "… national organization for independent literary publishers of fiction, poetry and creative nonfiction" also has a searchable directory of its members, which also includes book, chapbook, and graphic novel publishers.
If you just want a short list of where to start, the following five magazines are excellent places to begin — if your piece fits their guidelines, that is. I list these five out of the possible hundreds because they are friendly towards speculative and weird fiction, have a decent pay rate, or carry some sort of prestige. By all means, though, everyone, do list in comments any places that you have had experience with sending and publishing your literary SFF.
The Friendly Five include:
•••
Science fiction writer Caren Gussoff lives in the Pacific Northwest with two cats and an artist. Her third novel, a post-pandemic apocalyptic little story, actually has a car chase. Publications, awards and mutterings are available at www.spitkitten.com