Webcast: Copyright in the Digital Age: Creators in a landscape of Google Books and orphan works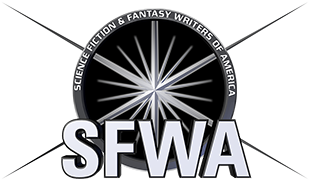 Webcast!
When: April 24th, 12:30 p.m.–2:00 p.m. EDT
Where: AFL-CIO, 815 16th St NW, Washington, DC 20005
Webcast: Instructions at the end of this post.
Hosts: The National Writers Union, DC Chapter and the Special Libraries Association, Social Science Division, Labor Section
The goal is to introduce copyright to a broader audience and foster dialogue around some key current issues—orphan works, fair use, and book scanning—for all stakeholders.
Speakers:
Edward Hasbrouck
Activist, journalist, author, consumer advocate
NWU Book Division co-chair
@ehasbrouck
Michael Capobianco
Author
Science Fiction and Fantasy Writers Association of America (SFWA), President 1996–1998 and 2007–2008
@michaelcapobian
Kurt Wimmer
Expert, privacy and digital media law
Newspaper Association of America, General Counsel
@kurtwimmer
Moderator:
Larry Guthrie
Chair, Labor Section of the Special Libraries Association's Social Science Division
Special Libraries Association, National Writers Union
@LarryGuthrie2
Speakers
Edward Hasbrouck, author and co-chair of the National Writers Union Book Division, will discuss the "new normal" of ways that writers exploit our copyrights to make a living, including self-publication, digital distribution, and re-mixing and re-use of our own work in new media and formats to generate additional revenues.
Kurt Wimmer, general counsel for the Newspaper Association of America who has testified before Congress on copyright issues, will discuss whether the current fair use standard in the Copyright Act of 1976 should be amended as part of the ongoing review of the legislation by Congress.
Michael Capobianco, author and member of the Science Fiction and Fantasy Writers of America, will discuss the copyright implications of Amazon's Look Inside the Book program, Google Books, and book subscription services such as Scribd.
Why Copyright?
From printed works to useful objects, architecture and choreography, copyrights protect a wide range of creative expression. US copyright law has developed as a complex and sophisticated system of guidance that draws on deep social values, such as those surrounding productive labor and the public benefit of individual expression. The copyright system also codifies more abstract moral codes, reifying the invisible bond between creators and their works.
Yet copyright is in flux. Discussions are ongoing about possible changes to US copyright law. Congress has been holdinghearings on copyright, and the US Register of Copyrights has called for updates. Tensions over copyright in the digital age have surfaced in court. A coalition of authors is appealing a Second Circuit court decision that Google can scan libraries of books under "fair use" doctrine.
What does fair use mean? How can our copyright system strike the right balance between social good and the need for benefits and incentives to diverse creators? What can we learn from listening to creators themselves about how they are negotiating a new landscape?
Join the National Writers Union, DC Chapter and the Special Libraries Association, Social Science Division, Labor Section for our panel session on the topic of copyright on April 24th between 12:30 p.m. and 2:00 p.m. EDT in the President's Room at the AFL-CIO in downtown Washington, D.C.
Webcast
To access the webcast "Copyright in the Digital Age: Creators in a landscape of Google Books and orphan works" on April 24th, please follow these instructions. We strongly recommend logging onto the webcast 20 minutes prior to the event.
www.connectmeeting.att.com
Meeting number: 8888449904
Access code: 6375268
To access by phone: call 888-844-9904
Enter access code: 6375268
Please log on at 12:10, about 20 minutes prior to the event webcast. When you click on the site, please enter your first and last name, email address, meeting number and access code. When you are asked if you are a "host" or "participant" on the next screen, click "participant". Select the "PC-based application" and follow the prompts to download the software to your PC if you have not used this product before. If you have any problems downloading the software, contact the ATT help desk at 888-796-6118. When you enter the webcast, you will be prompted to choose your audio device. We recommend "voice over computer" because it is free, but you must have a speaker on your PC for it to work. If you select the "call me" feature, enter your phone number and you will be connected to the meeting by phone.