Museum of Science Fiction Announces International Concept Art Competition
News from the Museum of Science Fiction: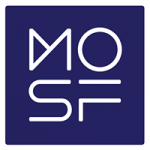 The Museum of Science Fiction is excited to announce the start of a concept art competition for its 2015 Preview Museum, which is to be located in the Washington, DC metro area. The competition is open to every creative mind on the planet and is an opportunity for the next generation of science fiction artists to share their talent. Entrants may register for the competition any time before January 31, 2015 and submit entries any time before February 28, 2015.
Seven category winners will be selected, one for each of the Museum's proposed galleries: The Creators; Other Worlds; Vehicles; Time Travels; Aliens, Creatures, and Altered Life; Computers and Robots; and Technology.
Category winners will be awarded $250, with a $1,000 grand prize for the overall competition winner. Artwork will also be displayed on the Museum's Facebook page for a people's choice award: facebook.com/museumofsciencefiction
"Concept art shows the pure imagination of focused artists without any outside distractions," said Greg Viggiano, executive director for the Museum of Science Fiction. "That raw creativity aligns perfectly with the Museum's mission to create a center of gravity where art and science are powered by imagination."
"The jury we have brought together is a distinguished group of professional artists and industry veterans," said Museum Architect Timo Lorenzen-Schmidt, head of the Museum's concept art competition team. "We can't wait to show all the amazing science fiction designs and concepts from the best artists on the planet."
For full rules and submission requirements, please visit the Museum's contest webpage at: museumofsciencefiction.org/concept-art

•••
The nonprofit Museum of Science Fiction will be the world's first comprehensive science fiction museum, covering the history of the genre across the arts and providing a narrative on its relationship to the real world. The Museum will show how science fiction continually inspires individuals, influences cultures, and impacts societies.