Ten Reasons to Write Short Stories Even Though the Pay is Peanuts
by Daniel H. Wilson & John Joseph Adams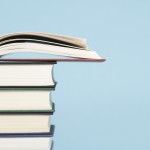 It's no secret that writing short stories usually isn't very lucrative. A five-thousand-word piece that you labor over for two weeks (and fiddle with for two months beyond that) will maybe net you enough dough to make a small part of one mortgage payment.
Obviously lots of writers still write short stories simply because they love them. But, understandably, the idea of writing short fiction can sometimes be a tough sell for accomplished, bestselling authors who are accustomed to astronomical advances and hefty royalty payments or journalists who are used to earning upwards of three dollars per word.
As co-editors of two anthologies, including Robot Uprisings (Vintage, 2014) and Press Start to Play (Vintage, forthcoming), we have often been confronted with a reticence among authors—especially those who had not published any short fiction prior to becoming acclaimed novelists—to commit to writing short stories for anthologies simply because it appears to be an unprofitable endeavor, or not an effective use of their time.
But there are many reasons to write short stories, besides the love of the form (and the relatively small upfront fees), and here are a few reasons why you might want to say yes next time someone invites you to write one:
Publishing Short Stories Creates Intellectual Property (IP)
Published short stories create their own IP, which can then be sold or optioned to filmmakers, video game developers, playwrights, comics publishers, etc. Without this IP, the author has nothing to sell except for a pitch. Simply having it published creates intellectual property that must be optioned or purchased before anyone can create ancillary versions (and it establishes when you had the idea and puts it on the record). Also, naturally, having the work published makes it infinitely more likely that someone will stumble across it and want to buy or option it. (Since it's extremely unlikely they'll ever discover it while it's still only in your head or on your hard drive.)
Publishing Short Stories Can Get You Award Recognition
Short stories are up for their own series of awards that can generate a lot of publicity, such as the Hugos, Nebulas, and World Fantasy awards. The editors who publish short stories are motivated to do everything they can to help ensure the works they publish get nominated for awards, to drive sales and increase prestige. And even if your story does not win an award, there are several "Best of the Year" compilation anthologies in which your story could be featured.
Publishing Short Stories Can Help You Stay Engaged With Your Audience Between Novels
Novels tend to come along rarely—only once a year (if that)—but short stories can keep an author's name circulating among readers during the down times of the publishing cycle. In addition, writing short stories that take place in the worlds that an author has created for novels can give fans a little snack to tide them over until the next novel.
Short Stories Can be a Playground for Literary Experimentation
Novels are big, complex creations that typically take a long time to write. Trying something drastically new is risky, as a failed novel can be a major blow to a writer's career. Short stories, on the other hand, take much less time to write, and if a single short story in which you try something new doesn't work, the impact to one's career/fan-base is minimal. However, taking such risks in a short story can pay great rewards, even if it's just through adding some tools to your writer's toolbox. (Former SFWA President John Scalzi discusses this latter point in a blog post talking about writing his novelette "The Sagan Diaries": scalzi.com/whatever/004692.html.)
Short Story Reprint Opportunities Abound
Once a short story is placed in an anthology, the rights to that story usually revert back to the author after some period of exclusivity (usually 12 or 18 months). With those rights reverted, you are free to re-sell your short stories as reprints to other anthologies and/or as standalone ebooks.
These reprint opportunities are not restricted to domestic markets, however; short stories can be—and often are—translated into foreign languages in a variety of magazines and anthologies overseas. There aren't usually huge sums of money to be made in short fiction translations, but at more than 160,000 monthly readers, one such market—China's Science Fiction World—boasts, by far, the largest circulation of any science fiction/fantasy periodical in the world. Having your short work translated frequently in other languages can pay dividends in your novel career as well, since that exposure in the foreign language short fiction marketplace will introduce you and your work to foreign readers. Frequent translator/translatee Ken Liu says that having his short work appear in foreign translation so often even lead to him receiving a week long, all-expenses-paid trip to Singapore.
In addition to commercial reprints, short stories also offer the possibility of academic reprints. Although novels are sometimes excerpted in academic texts, short stories are also much more likely to be reprinted in textbooks or included in coursepacks, and selling such reprint rights can often be quite lucrative.
Stories that are reprinted frequently enough can spread an author's name far and wide, and, of course, also generate a little bit of income each time. But passive income is the best income—because what's better than making more money on work you've already done?
Short Stories Provide Audience Crossover Potential With Other Popular Writers
An anthology works like a sampler plate—twenty-plus authors, many of whom will have substantial fan bases of their own, are given the opportunity to cross-pollinate their audiences. When fans discover an author's story and enjoy it, they will often go in search of that author's other work—even if they originally picked up the anthology because "George R.R. Bestseller" contributed a story. Even if you yourself are a bestselling author, there are always readers out there who may be a fan of GRRB but still have not yet tried your work, so the opportunity to make new fans is there for everyone involved in the anthology.
Short Stories Can be a Way to Pay It Forward
Likewise, continuing to write short stories once you've established yourself is a way to pay it forward. Most anthologies have some mix of established authors and newer authors, and a new author getting to appear in a book alongside GRRB is potentially a huge boost to that new writer's career, as GRRB's presence will almost guarantee many more eyeballs will find her story (and perhaps create a new fan).
Short Stories Can Later Turn Into Books
Once you have written enough short stories, they can be placed together into a collection and sold as a regular book or ebook. Collections don't typically sell at the same level as novels, but they're also eligible for their own slate of award nominations. And, again, this is another way to generate passive income, since collections are usually comprised entirely of material that has been first published elsewhere.
Also, you can write a series of connected short stories and publish them in magazines or anthologies, and then later pair them together as a "fix-up" novel comprised of those already published works (e.g., Foundation). Or you can publish a piece of short fiction and judge the audience reaction, and if it's good enough later expand it into a novel (e.g., Ender's Game).
Short Stories Can Actually Make You Money
Though it may not be very likely, it is always possible that you actually will earn a lot of money from a bestselling anthology. Each author normally receives a pro-rata portion of the royalties from the anthology's earnings, and a bestselling anthology will see authors receiving royalty checks for many years into the future (e.g, John's anthologies Wastelands and The Living Dead).
Also, with the ebook market flourishing as it is now, it's currently possible to get your individual short stories up as ebooks and have them sell for years and years (possibly providing an inexpensive gateway to your works for new readers). Most ebook marketplaces penalize you for pricing your ebook (even if it is a short story) at less than $2.99, but in some cases you can still get the attractive 70% royalty rate option. For instance, if you sign up for Kindle Select, you can price your story as low as 99 cents and earn 70 cents on the dollar. Bestselling indie author Hugh Howey has a couple of stories that are each selling about 70 copies a day (which generates about $25 per story)—not too shabby for short fiction! Multiply that by a number of short stories, and it starts adding up fast. And in many cases you can do this even after you've taken advantage of publishing short stories the traditional way (with the requisite benefits thereof discussed elsewhere in this article).
Short Stories Can Be a Gateway to New Communities
Writers who contribute to an anthology are likely to check out each other's stories once they get their contributor copies. Sometimes, these authors will appear on anthology-related panels together, sign the anthologies together, or maybe will just be open to grabbing a beer or a coffee at a con, as fellow contributors. Contributing to an anthology can give authors a chance to be read both by and alongside some of their heroes—and that's an amazing feeling that money can't buy. 
___________________________________________
Daniel H. Wilson is a New York Times bestselling author. He earned a Ph.D. in robotics from Carnegie Mellon University in Pittsburgh, where he also received master's degrees in robotics and in machine learning. He has published over a dozen scientific papers, holds four patents, and has written eight books. Wilson has written for Popular Science, Wired, and Discover, as well as online venues such as MSNBC.com, Gizmodo, Lightspeed, and Tor.com. In 2008, Wilson hosted The Works, a television series on The History Channel that uncovered the science behind everyday stuff. His books include How to Survive a Robot Uprising, A Boy and His Bot, Amped, and Robopocalypse (the film adaptation of which is slated to be directed by Steven Spielberg). He is also co-editor, with John Joseph Adams, of the anthologies Robot Uprisings and Press Start to Play (forthcoming). He lives and writes in Portland, Oregon. Find him on Twitter @danielwilsonPDX and at danielhwilson.com.
John Joseph Adams is the series editor of Best American Science Fiction & Fantasy, published by Houghton Mifflin Harcourt. He is also the bestselling editor of many other anthologies, such as The Mad Scientist's Guide to World Domination, Armored, Brave New Worlds, Wastelands, and The Living Dead. New projects coming out in 2014 and 2015 include: Robot Uprisings, Dead Man's Hand, Operation Arcana, Press Start to Play, Wastelands 2, HELP FUND MY ROBOT ARMY!!! and Other Improbable Crowdfunding Projects, and The Apocalypse Triptych: The End is Nigh, The End is Now, and The End Has Come. He has been nominated for eight Hugo Awards and six World Fantasy Awards, and he has been called "the reigning king of the anthology world" by Barnes & Noble. John is also the editor and publisher of the digital magazines Lightspeed and Nightmare, and is a producer for Wired.com's The Geek's Guide to the Galaxy podcast. Find him on Twitter @johnjosephadams and at johnjosephadams.com.