M.K. Hutchins: My Journey into SFWA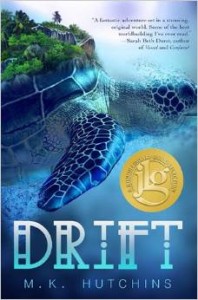 When I was a very young teen writer, I read articles on the SFWA website as a reward for meeting my writing goals. SFWA was a source I trusted and admired; they were some magical conglomerate of that elusive creature, the pro writer. The mystical awe of my youth has transformed into earnest appreciation for a varied group of real people.
From their articles, I learned that writers get rejection letters — lot of them. Enough to wallpaper a room or more before any publications, usually. So I started submitting and proudly collected those rejections in a filing folder. I took to heart the advice that I should write, submit, and then forget about what was out and write some more.
I read about Myrtle the Manuscript and how publishing happens. I was alerted to scams and advised on how to avoid them. Eventually, when I did have a contract, I re-read everything I'd learned to make sure I was signing a reasonable, industry-standard piece of paper, and not an agreement to hand over my soul.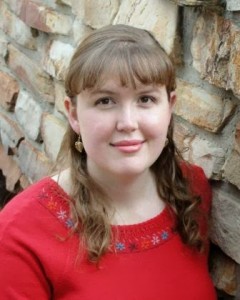 As I began publishing, I appreciated more and more SFWA pushing for industry standards, like the current $0.06 per word pay rate for short fiction. From inside SFWA, I've seen the organization advocate for better contract terms and better treatment of writers. Perhaps the most quiet, and most important, part of SFWA is Griefcom. For privacy reasons, they don't advertise their actions. But they defend authors who haven't been paid or are holding a broken contract with no recourse left.
SFWA helped me when I knew nothing about the publishing industry, they've helped me now at the start of my career, and I'm glad to have them as a continued resource and advocate. SFWA would continue to exist without me, of course, but I like thinking that my membership in some way helps new writers just starting out — writers like my young self. I hope they come join us some day.
M.K. Hutchins' YA fantasy novel Drift is a Junior Library Guild Selection and a VOYA Top Shelf Honoree. Her short fiction appears in IGMS and Daily Science Fiction. She studied archaeology at BYU, giving her the opportunity to compile ancient Maya genealogies, excavate in Belize, and work as a faunal analyst. She blogs at www.mkhutchins.com.