Blair MacGregor: Decisions Made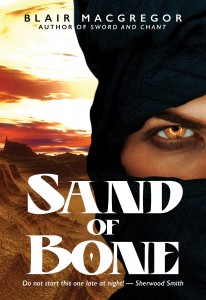 I suppose I wanted to be convinced.
While at a convention last summer, I attended a panel of SFWA members there to discuss and answer questions about the organization. When the panelists mentioned it would be nice to hear from a writer who qualified for membership but had chosen not to apply, I put up my hand and said my piece. I hadn't joined because, from an outsider's perspective, SFWA seemed to stand against the newest opportunities of self-publishing, and as someone who'd chosen to be an indie author, I could not see the benefit of joining an organization that considered my career path invalid.
Their response was wonderful. Every one of them talked of the push to change SFWA's membership qualifications and to welcome the experience and knowledge of writers who were pushing back the boundaries of publishing. And over the course of the convention, those panelists made a point of encouraging me to join. I'll admit I indulged in a few moments to feel flattered, but I've enough experience managing non-profits to understand it wasn't about me. It was about making a difference in the organization.
After more conversations, a flurry of emails, an all-day drive, the amazing ability of an editor to find a copy of a years-old contract within twenty minutes, and a deep breath, I joined SFWA in early June 2014. Sure, I've had disagreements with members over the past year, but that's to be expected in an organization based on profession rather than belief. And I was thrilled to have the opportunity to vote first to expand membership qualifications to include writers building a career with the newest opportunities, then to vote for the SFWA officers who will lead the organization through its transition.
This coming year, I'll have the opportunity to jump in a little deeper and help create indie-writer resources for existing members. Certainly I could sit back and wait for others to do everything. But the truth is, by volunteering for SFWA, I learn. I learn from long-term members, and I learn from new members. I learn about the existing industry and the evolving industry. I learn ways to influence potential market opportunities and how to create my own.
The more I learn, the better focused my own professional efforts will become. And the more success I find, the more interested I am in reaching out to upcoming writers the same way those SFWA members reached out to me last summer, the way Writer Beware educated me over the last decade, the way professional writers mentored me years and years ago.
Fifty years is a fantastic SFWA milestone that could have been a millstone. But SFWA has chosen to be more. It's being driven forward by its members, old and new, who chose this year to let history inform the future rather than control it, and build an inclusive organization to welcome, educate, and support professional writers.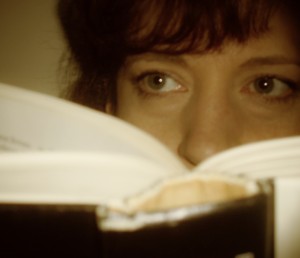 When I joined last year, I considered it somewhat of a trial run. Now that my membership is up for renewal, I've a decision to make again. But this time, I know what SFWA offers—everything from networking with writers I like and respect, to an immediate heads-up on opportunities and warnings, to brainstorming solutions for publishing and marketing challenges. I know it's an organization I want to see grow and develop, and I'd like to be part of it as an indie author.
This time, I don't need anyone to convince me.
Blair MacGregor write fantasy—epic, dark, and adventurous.  Her most recent novel Sand of Bone will soon be followed by Breath of Stone.  She teaches karate, speaks on resilience and stress for corporations and community events, loves to spend time in wild places, and looks forward to road-tripping all around the U.S. and Canada in 2017.  She currently lives in rural Indiana with her one son and two goofy dogs.