Robert Greenberger: Final Thoughts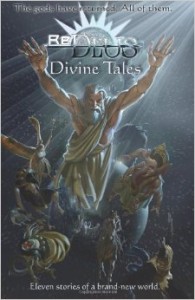 Working in Manhattan meant I was in the center of the universe. While working for DC Comics, I was a few blocks from Pocket Books where I was contributing to their Star Trek line of novels and a few blocks in the other direction was Random House where I did a job or three. Further downtown was the infamous Malibu where the Secret Masters of Prodom conspired every Wednesday to take over the world.
As a result, many of the peers I was interacting with were a part of SFWA. Among them was fellow Trek novelist A.C. Crispin and in her role as SFWA's East Coast high muckity muck, she made certain as many working pros got invited to the annual holiday reception as could fit in whatever venue was honored to watch us network. And trust me, it was as much about drinking as it was networking.
But, writing solely media tie-in work, I actually succumbed to the notion that I didn't warrant membership in such a storied organization. Sure, I attend World Cons and voted for Hugos and consumed the work of many of the people milling and swilling each November. But still…
Finally, as I began to write works beyond media tie-ins, I decided the time had come to actually belong to the organization rather than merely enjoy their hospitality. I applied, they accepted, cashed my check, gave me the secret decoder ring and I was in.
I avoided the politics in the organization, having had my fill of corporate monkeyshines at the day job or local shenanigans at home. I always had some sort of an excuse not to volunteer or extend myself, forgetting entirely that a member of the team did just that to make me feel welcome many years back.
Our brand spanking new president happened to put the volunteer call out on a day when I had one less thing to do than usual and decided, damn it, the time had come to actually contribute something other than my dues. I mean, how hard could it be to get a few dozen blog posts from a group of 1500 or so writers? As you might have noticed, since April, every other day or so, there has been a post from one of you as we all tip our caps, saluting the organization's golden anniversary. I was absolutely floored when one of the first responses came from a guy who was there at the beginning. With Robert Silverberg in my corner, I figured this would be an interesting experience.
And it has been. I've met many fellow members for the first time, interacting however briefly, but appreciating their efforts. I reconnected with some pals, too, which is always one of the best benefits SFWA offers.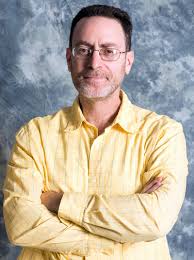 I sincerely, hope the columns have been diverting, enlightening, entertaining, and worthy of celebration. As we collectively settle in to see who we voted for this year's Nebula Award winners this weekend, I want to thank one and all for their time and support.
Here's to the next fifty!
Robert Greenberger grew up on comics and science fiction never imagining he would be toiling in these waters as a professional writer and editor. His day jobs include Starlog Press, DC Comics, Gist Communications, Marvel Comics, and Weekly World News. A cofounder of Crazy 8 Press, he continues to write fiction and nonfiction for all ages and across a variety of subjects. By day, he is a High School English teacher in Baltimore County, Maryland.