Sunburst Award: Long List Announced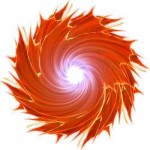 News from the Sunburst Awards:
The Sunburst Award Committee released the jury's selections for the long list for the 2015 awards.
ADULT CATEGORY:

Pastoral by Andre Alexis
The Broken Hours by Jaqueline Baker
The Troop by Nick Cutter
Consumed by David Cronenberg
Suffer the Children by Craig DiLouie
The First Principles of Dreaming by Beth Goobie
Head Full of Mountains by Brent Hayward
Irregular Verbs by Matthew Johnson
The Back of the Turtle by Thomas King
Gifts For the One Who Comes After by Helen Marshall
Cloud by Eric McCormack
Knife Fight and Other Struggles by David Nickle
Emberton by Peter Norman
Lockstep by Karl Schroeder
Cycling to Asylum by Su J. Sokol
Silence For the Dead by Simone St. James
Station Eleven by Emily St. John Mandel
My Real Children by Jo Walton
Echopraxia by Peter Watts
Will Starling by Ian Weir

YOUNG ADULT CATEGORY:

Sea of Shadows by Kelley Armstrong
The Night Gardener by Jonathan Auxier
Gottika by Helaine Becker
Tin Star by Cecil Castellucci
The Voices in Between by Charlene Challenger
Guardian by Natasha Deen
Child of a Hidden Sea by A.M. Dellamonica
A Breath of Frost by Alyxandra Harvey
Sophie, In Shadow by Eileen Kernaghan
Seven Wild Sisters by Charles de Lint
The Boundless by Kenneth Oppel
The Paper Sword by Robert Priest
Zomboy by Richard Scrimger
Radiant by Karina Sumner-Smith
The Door in the Mountain by Caitlin Sweet
Song of the Sword by Ed Willett
Announcements will be made in mid-June for the short list and in the fall for the winners.
The short story award launch, originally scheduled for Fall 2015, will launch in 2016.
The jurors for the 2015 award are S.M. Beiko, Gerard Collins, Paula Johanson, Corey Redekop and Sherryl Vint.
The Sunburst Award for Excellence in Canadian Literature of the Fantastic is an annual award celebrating the best in Canadian fantastic literature published during the previous calendar year.
The winners receive a cash prize of $1,000 as well as a medallion which incorporates the Sunburst logo.
The Sunburst Award takes its name from the debut novel of the late Phyllis Gotlieb, one of the first published authors of contemporary Canadian speculative fiction.
For additional information about the Sunburst Award, the nominees and jurors, as well as previous awards, eligibility and the selection process, please visit the website atwww.sunburstaward.org.