SFWA Introduces New Book Medal Designs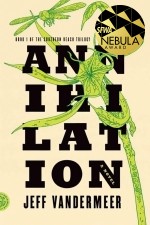 The Nebula Awards, founded by the Science Fiction and Fantasy Writers of America, recognize the best science fiction and fantasy works published each year. The nominees and recipients are chosen and voted upon by SFWA members. Past recipients include Isaac Asimov, Joe Haldeman, Connie Willis, Ursula K. Le Guin, William Gibson, Lois McMaster Bujold, and Octavia Butler, as well as other authors who have shaped the minds and hearts of generations with their tales.
To mark the 50th anniversary of SFWA, SFWA has partnered with Joe Monti, Editorial Director of Saga Press, and designer Michael McCartney to release all-new Nebula Award and Norton Award Nominee and Recipient Medals. These medals will be provided to the publishers and authors of all works nominated for the Nebula and Norton Awards, visually identifying the works as nominees or recipients of the award.
"As a former bookseller at the store and corporate level I can attest that winning a prestigious award always helps to sell a book. But what if the award gets announced and few know of it? The visibility of the Nebula Awards has struggled to reach a broader reading audience for years outside of the core community of science fiction and fantasy readers and professionals in the field; these medals will help change that.
"One of the greatest book selling tools we have is award recognition. Or to put it another way: You put a shiny gold or silver medal on a book cover and it sells books! 
Whether a book is just standing on a bookshelf or is a JPEG online, that award recognition means a tremendous amount to a potential reader, that award recognition is a self generating word of mouth campaign." –Joe Monti, Editorial Director, Saga Press
"It's a great delight to witness the awards getting more of the visibility they deserve. The Nebula and Norton awards recognize the very best in the field, and it's lovely to see a visual reminder of that in the form of these graphics." –Cat Rambo, SFWA President, 2015/2016
We are incredibly grateful to Joe and Michael for their work on the graphics, and look forward to this new visualization of a classic award.