Alpha Workshop Application Period Opens
News from the Alpha Workshops: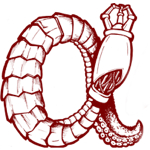 Is there a teen in your life who loves spaceships and shapeshifters? Do they stay up until three in the morning crafting elaborate tales of magic, murder, and missions to Mars? The Alpha Workshop for Young Writers might just be the place for them. Applications are open now, and will stay open until March 1, 2016. For the first week of February, Alpha will even waive the $10 application fee.
Every summer since 2002, Alpha has welcomed 20 teens to the University of Pittsburgh–Greensburg campus–for an intense 11 days of writing, critiquing, and lectures from top authors in the fields of science fiction, fantasy and horror.
This year, guest authors include:
Malinda Lo, critically-acclaimed author and co-founder of the Diversity in YA project
Max Gladstone, author of the Tor Books series the Craft Sequence
Amal El-Mohtar, award-winning poet, prose author and critic
Tamora Pierce, author of dozens of beloved books including Song of the Lioness, Protector of the Small, and the Circle of Magic series. Her work has been translated into multiple languages and published across the globe.
By the end of the workshop, students will have crafted a new short story for critique by their peers. The annual Submission Party takes place on the last day of Alpha, after time for revisions. During this time students will have to opportunity to submit their short stories to professional publications. Stamps and envelopes are provided for mail submissions, and moral support for stories submitted online.
Alphans have published in markets including Lightspeed, Clarkesworld, Analog and Strange Horizons. Many of them have placed and won in contests such as The Dell Magazine Award, Writers of the Future, and the Scholastic Art and Writing Awards. Several graduates have novels out, or forthcoming. Most importantly, every alumnus leaves Alpha with a fantastic professional and social network.
On-site staff includes Catherine Krahe (editor, Strange Horizons) authors such as Seth Dickinson (The Traitor Baru Cormorant, Tor Books), Karina Sumner Smith (the Towers trilogy, Talos/Skyhorse), and Lara Elena Donnelly (Amberlough, forthcoming from Tor Books), as well as Geeks Guide to the Galaxy podcaster David Barr Kirtley and Strange Horizons editor Catherine Krahe.
Alpha is a 501(c)3 non-profit, and has received grants from the Heinz Foundation and Science Fiction and Fantasy Writers of America (SFWA). Tuition is $1,200 and includes room and board. Financial aid is available in the form of scholarships.
"Alpha gives you everything a writer could ask for," said Alyssa Monera, class of 2014. "Valuable lessons, motivation, confidence and an entire community's support. Alpha gives you these things because its people believe in you, and after a while, you start to believe in yourself, too."
To apply to Alpha, please visit alpha.spellcaster.org. Applications close on March 1, 2016. Follow @AlphaWorkshop on Twitter to keep in touch.