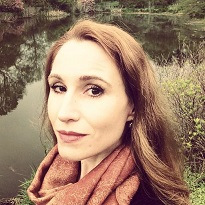 I keep reading blog posts that basically all make the same point: anyone can find time to write. You've probably read them too. The message is, if you want to be a writer, you can find the time. Get up early and write before work. Write on your lunch break. Write on your commute home. Write after everyone else is asleep. If you can write even a hundred words a day, eventually you'll have a novel.
It's not a bad message, but it's aimed toward aspiring writers. And aspiring writers, I would argue, are very different from working writers, who are different, again, from professional writers.
Let me clarify what I mean by those terms. An aspiring writer wants to someday be a writer. He or she has not published anything yet, but is working on it, actively, ardently.  Or has published a few things, and is working on publishing more, and more steadily. Most of my MFA students are in that position. A working writer is someone who actually works as a writer, by which I mean writes for money. That money makes up a percentage of his or her income. He or she had to pay taxes on it, which gives him or her headaches. He or she probably has an agent and an accountant, partly to lessen those headaches. But the working writer is not yet a professional writer. The professional writer makes his or her living writing.
Being a professional writer is very, very difficult. I have friends who do it. It's much easier when you've already written a lot of books, at least some of them have been bestsellers, and at least some of them have resulted in movie or television deals. The economics of writing are just too hard: they are stacked against the writer. Anyone who has made it as a professional writer had put in a lot of hard work, and had a lot of lucky breaks. He or she should be commended. Getting to that point is so difficult that writers are told, over and over, often by their own agents, "Don't quit your day job." There are no guarantees that you will succeed, and once you do, there are no guarantees that you will continue to do so. I've seen writers trying to make it professionally fall behind on rent or put off buying medicine for chronic illnesses because an advance didn't arrive when it was supposed to.
So what does it mean to be a working writer, which is where I would put myself? February and March have been a particularly busy period for me. Here are the things I've had due: First and most importantly, a revision of my novel in response to my editor's letter and comments. I'm almost done with that. Then, page proofs for a short story that will appear in an anthology, responses to copyedits for a short story that will appear online, an interview for a short story reprint, and page proofs for three poems that will appear in various venues. I've had to write three new things: a review of an academic books (done), a conference paper (almost done), an introduction to a short story collection (working on it). Oh, and I had Boskone, where I appeared on panels, gave a reading, met with other writers and my agent. Next weekend, I will have the International Conference on the Fantastic in the Arts, where I'm giving that paper.  I also have to count in there responding to various writing- and publishing-related emails, and sending a panicked email to my accountant because I haven't even started working on taxes yet. (Although it won't be too hard, since I've already paid estimated taxes for 2015, which means my documents are mostly in order).
Notice that not a single one of those things involves writing several hundred words a day early in the morning, or on my lunch break, or commute, or whatever. And in case it's not clear, at the same time I've been working — teaching classes.
How do I do it? First, I'm very lucky in that my job is more flexible than most. I put in a solid 40-hour week, but I can decide when to put in most (though certainly not all) of those hours. Second, I do the writing work whenever I can. I fill every nook and cranny with it. What I've learned is that I'm not happy unless I'm also doing new writing, so amid all of that, I wrote a story. It still needs to be revised, and hopefully I can do that later this month. It's taken me three months to write, which feels like a very long time for an 8000-word story. But in the meantime, I've revised a 100,000-word novel, so there's that.
By the time you're a working writer, you've already made a commitment to writing as a job, usually a second or third job. That means you have deadlines to meet, people to communicate with, just as you do in any job. It's no longer just sitting in your bedroom, or in a café, or on a commuter train, and writing. It means you've already made a series of choices: for example, I have no idea what the hot new television shows are. I would have no time to follow them. Granted, these two months have been exceptionally busy — it should not be like this all the time, or honestly, I'll just collapse. You need to get your sleep, you need to make sure you're still exercising, just as you do with any job. You need to make sure you're still living, or will go back to living a slightly more normal life as soon as things are less busy. Because a writing career is not a sprint, it's not even a marathon: it's just running. One day you decide to start running, and then you keep going. Only people who enjoy the actual running, and are not particularly invested on finish lines, have long-term writing careers. People who want a ribbon or trophy give up quickly.
Will I ever be a professional writer? Maybe someday. I'm certainly not counting on it, and it's always a good idea to have a day job that you like — or love, because I genuinely love teaching. Maybe in twenty years or so I'll retire, and by that time I'll have enough books published that I can work as a professional writer!
My message here isn't all that different from those blog posts I mentioned: Yes, if you're an aspiring writer, find time to write, sit down and write, do it if not every day, then as often and regularly as possible. But if you're lucky and work hard, you will one day transition to being a working writer, and that will take different organizational skills, as well as a particularly intense level of commitment. (You may as well start working on the commitment now.) From over here, I can tell you that I love being a working writer, despite the fact that I often don't get enough sleep. (I need to work on the sleep — seriously, I can't stress the importance of making sure you're not going through the day delirious and hallucinating.) Even when I've spend five straight hours, butt in chair, working through copyedits made with Track Changes, which I can tell you is my least favorite activity in the world that doesn't include actual physical pain. Even then, I love what I'm doing.
And that's the secret, in the end. You have to love it for its own sake, whether you are an aspiring, working, or professional writer. That's what we all share in common.
•••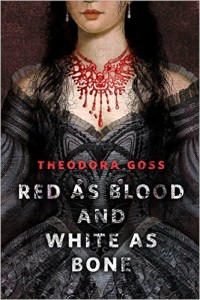 Theodora Goss was born in Hungary and spent her childhood in various European countries before her family moved to the United States. Although she grew up on the classics of English literature, her writing has been influenced by an Eastern European literary tradition in which the boundaries between realism and the fantastic are often ambiguous. Her publications include the short story collection In the Forest of Forgetting (2006); Interfictions (2007), a short story anthology coedited with Delia Sherman; Voices from Fairyland (2008), a poetry anthology with critical essays and a selection of her own poems; The Thorn and the Blossom (2012), a novella in a two-sided accordion format; and the poetry collection Songs for Ophelia (2014).  She has been a finalist for the Nebula, Locus, Crawford, Seiun, and Mythopoeic Awards, as well as on the Tiptree Award Honor List.  Her short story "Singing of Mount Abora" won the World Fantasy Award.  For more information, please visit her website, where this post first appeared.