Dragon Con Announces Creation of the Dragon Awards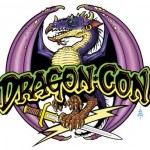 Focusing on science fiction & fantasy, gaming, comics, literature, art, music, and film, Dragon Con bills itself as the largest popular culture convention in the universe.
In celebration of their 30th anniversary, they have announced the creation of the Dragon Awards.
From Dragon Con:
What better way to celebrate than to offer an awards program recognizing outstanding achievement in science fiction and fantasy literature, comics, gaming and filmed entertainment . Because Dragon Con has always been for the fans, we wanted to make sure that fans had their say. The fans decide who gets nominated, and the fans decide which books, games, comics and shows are the best.
There are seven categories of award for books. How were they chosen?
We started with the idea that most fans prefer novels over short fiction, which is backed up by data from booksellers and publishers. Plus, there are other awards that recognize the best of short fiction.
Who decides what is best?
The fans decide. The Dragon Awards has no hurtles on who can nominate or vote. There is no membership or financial cost. All any fan has to do is register with an email address and that is free. These awards are not only for the fans, they are intended to be by the fans with no constraints on who can vote.
Why is Dragon Con sponsoring the Dragon Awards?
This is our way to give back to both the community and the professionals who have supported Dragon Con for 30 years. Everybody benefits – the authors and creators who make the things we love are recognized for their hard work. And the fans do as well if we help spread the word about great new science fiction and fantasy works, in whatever medium.
Wouldn't you get more attendees if you only allowed your con attendees to vote?
These awards are not about promoting Dragon Con. We want to help promote great books and other science fiction and fantasy entertainment, which we believe will benefit the whole genre by attracting more readers, players, and viewers to science fiction and fantasy.
Dragon Con is always trying to give back to the fans and our community as a whole. At the convention, we raise substantial amounts for charity each year – more than $100,000 a year in the last three years, including a $50,000 company match. We also contribute hundreds of hours of hands-on community service and we offer the largest blood drive in the Southeast.
What do you expect winning a Dragon Award will do for an author or creator?
We would like to think it will translate into more sales for the authors and creators working in science fiction and fantasy. An awards program like this is like an organized word of mouth campaign. Even the nominating ballot is directed this way. We ask fans to nominate the science fiction and fantasy they would recommend that their friends read, watch or play. If winning helps to increase the sales of great science fiction and their talented creators, then we all win.
For our fans, and fans everywhere, books and other properties that win Dragon Awards are great products that people with similar interests have selected. In an age when time and money are in short supply, the Dragon Awards are a kind of quality assurance for fans.
Is it okay for an author to tell their fans to vote for their book?
Sure. There is nothing wrong with being proud of your work and wanting it to be recognized as outstanding. There are no artificial limits that would prevent authors or creators from promoting their own work so long as there is no cheating. We encourage authors, creators, publishers and studios to link the Dragon Awards site to their web pages, Facebook and blogs.
Isn't your approach basically a popularity contest?
The Dragon Awards are fan awards, voted on by the fans, and should reflect what they like. If the fans choose Harry Potter, Dead Pool, or Game of Thrones, then that is their choice.
Are there protections from vote stuffing and the like?
Yes, there are two different sets of checks in place. First, our software provider has many sophisticated ways of identifying unusual voting patterns. And second, we will also review the voting with our own knowledge of the genre. Questionable votes may be queried by email or even USPS.
It's also important to remember that fans must register with their email address before nominating a work or casting a vote. That's meant to limit each fan to one vote.
The nominations last for only three months this year. Will that be the case every year?
No, this is a shortened year. Still, all books, comics, games and filmed entertainment released between July 1, 2015 and June 30, 2016 are eligible for these awards. Next year, the nomination period will be much longer, starting in the fall of 2016 and running to late July 2017.
We have been working on this for two years. We considered waiting until next year to have a full year, but decided that three and half months was a short, but sufficient, nomination period. It is our first year of the Awards and we expect also to learn from it and all that happens.
Any final thoughts?
We will be reaching out to the science fiction and fantasy community, including publishers, authors, magazines, studios and even agents to promote these awards. And, we are open to anybody's thoughts and comments. Anyone with a concern or suggestion can email us through the Dragon Awards site.
Once we settled on novels, we identified a few categories that are "evergreen," such as best science fiction novel, best fantasy novel and best young adult or middle grade novel. Other categories reflect what the fans are reading today. For this year, we included categories for best novels about military science fiction or fantasy, apocalyptic worlds, alternate history, and horror. Depending on the fans' interests and how many votes a category gets each year, these categories may change. Epic fantasy and humor both come to mind as possible future choices.
The Dragon Awards will have fifteen categories in 2016:
Best science fiction novel
Best fantasy novel (including paranormal)
Best young adult/middle grade novel
Best military science fiction or fantasy novel
Best alternate history novel
Best apocalyptic novel
Best horror novel
Best comic book
Best graphic novel
Best episode in a continuing science fiction or fantasy series, TV or internet
Best science fiction or fantasy movie
Best science fiction or fantasy PC / console game
Best science fiction or fantasy mobile game
Best science fiction or fantasy board game
Best science fiction or fantasy miniatures / collectable card / role-playing game