Escape Velocity Approaching
From the Museum of Science Fiction: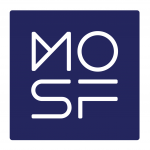 Prepare for blast off! The week of Escape Velocity is finally here. In just under 72 hours, the Museum's inaugural science fiction convention will launch complete with celebrity guests, discussion panels, technology demos, workshops, cosplay, games, movies, and more! Our full program guide has been updated with panel times and presenters, and we're finishing up the playlist for the DJ at Saturday night's space party. If you are coming in from out of town, we have a block of rooms reserved for you at the Gaylord Resort, providing easy access to both the convention and DC for those 4th of July celebrations.
Everything is finally GO for launch!