Recommended Reads: Fantasy Romance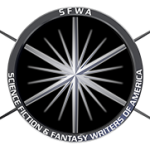 by Jeffe Kennedy
SFWA often receives requests from librarians, teachers, and readers for recommended reading lists related to subgenres of fantasy and science fiction.  In response, we've asked some authors for their suggestions. Here is one such list from Jeffe Kennedy, who presents her recommendations on Fantasy Romance. Future recommendations will cover a wide range of SFF topics.
—
Putting together a list of recommended reads in Fantasy Romance posed some interesting challenges. First off, the subgenre straddles two very large genres, both with long traditions and much-loved tropes. It's also a fairly new subgenre. Scattered examples that are arguably Fantasy Romance can be identified from decades ago, but they were often shelved in other subgenres. The most often cited works and series really kicked in around 2005-2010, and RT Book Reviews added the Fantasy Romance award category for the first time for the 2014 publishing year.
It's likely that the explosive growth of digital publishing by big publishing houses aided the rise of these initially cross-genre books. With lower overhead, they were able to take chances on books that were neither strict Fantasy, with romantic elements of greater or lesser amounts, nor were they Paranormal Romance (PNR). PNR has been a subgenre for decades. These are books that are Romances, with greater or lesser amounts of supernatural elements. For the Romance Writers of America's (RWA) RITA Award, there remains a single PNR category to cover all stories of this type.
I'm taking defining Fantasy Romance as a specific genre a step further. What distinguishes Fantasy Romance from PNR or Fantasy with romantic elements, is that it's a balance of the two. It's not just chocolate-in-my-peanut-butter or the reverse; it's a deliciously perfect blending of the two.
Thus, in assembling this list, I used this set of criteria to define the Fantasy Romance genre:
The story must take place in an entirely alternate world for the bulk of the story arc.
Fantasy Romance is differentiated from PNR in part by the extensive world building. Though many PNR, Urban Fantasy (UF), or Contemporary Fantasy stories are similar to Fantasy Romance, they take place in a world that is ours but slightly different. To satisfy the fantasy portion of the genre, my choices had to be in created worlds.
The protagonists must have a calling, call to action, or travel something of the Hero's Journey.
Because the fantasy arc in general requires a Hero's Journey of some sort, or a mission or quest devoted to some sort of calling, I required the books I selected to have this as part of the story arc. Also, because this genre is female-centric, I greatly preferred if the heroine had a heroic arc to her story, as opposed to tagging along on the hero's quest. Some close candidates took place in an alternate world, but the heroic arc was lacking or assigned entirely to the hero. (I also looked at male/male and female/female candidates, in which case I looked for at least one to have a heroic arc.)
There must be a happily-ever-after (HEA) or a happy-for-now (HFN).
This satisfies the Romance genre requirement that the love affair resolves in an emotionally satisfying way. The protagonists don't have to necessarily ride off into the sunset, wedding rings in place and babies on the way, but they do have to be together with an optimistic hope that they'll stay together. This becomes more difficult to define with ongoing series. In those with the same protagonists, they will suffer ups and downs in their relationship. In those with different protagonists falling in love, there may not always be an HEA or HFN. I tried to account for both scenarios.
The romance arc must be a substantive part of the overall character transformation.
This often came down to a judgement call on my part, because the love affair occupies greater or lesser amounts of the story depending on the author, series, and often each book in a series. One key consideration was whether the romantic conflict extended throughout the story or ended early. If the couple resolved their difficulties and became harmoniously united too far ahead of the final conflict, it didn't feel like the romantic arc was as important as it should be for the genre. A fantasy book with a love story in it wasn't enough to qualify it as a Fantasy Romance.
There must be magic or … something.
In order to differentiate these stories from historical or alternate histories, particularly to draw a line between Fantasy Romance and Time-Travel or Historical Romance, the books had to include a strong magical, supernatural or paranormal element. It had to be present throughout the story and affect the plot to the extent that the story would collapse without that element present.
Three caveats to dispense with:
This list does include my own books and series. It felt odd to include them, but also disingenuous not to. After all, SFWA asked me to compile this list because I write in the genre, as well as read in it exhaustively. Also, I was given permission.
I applied my own subjective taste on whether I thought a book or series should be included. I did eliminate some because I felt the storytelling wasn't strong enough to count as a recommended read. Your mileage may vary.
These are adult books only. No Young Adult (YA) books were included.
With no further ado, my list, in alphabetical order by author:
Amanda Bouchet
With a fiery and bestselling debut in 2016, The Kingmaker Chronicles includes A Promise of Fire, Breath of Fire and Heart of Fire (upcoming January 2018). Features a sorceress hiding from a tormented past who joins forces with an upstart warlord king.
Grace Draven
The Wraith Kings series includes Radiance and Eidolon, the story of a human princess and non-human prince required to wed for political reasons, who then must fight to preserve peace in their kingdoms. Subsequent upcoming books in the series will follow new heroes and heroines: The Ippos King, The Nomas King, The Parias King, and The Anastas King. Other standalone books by Draven are award-winning examples of the genre. Master of Crows tells the tale of a solitary wizard and a sorceress unaware of her own power. There's a follow-up novella, The Brush of Black Wings, and a planned sequel, Crow Argentum. Entreat Me is a take on the Beauty and the Beast fairytale, featuring two sisters, one fierce, one beautiful, who fight an uncertain future.
Thea Harrison
Moonshadow is the first book in a new trilogy that takes place in Harrison's long-running and much-beloved Elder Races world (which is more correctly categorized as PNR as it takes place in modern-day Earth). This book heads firmly into Fantasy Romance by taking place mostly in an alternate world with a hero and heroine dealing with epic political forces. The Moonshadow series will continue with Spellbinder (out July 2017) and Lionheart (planned for early 2018).
Jeffe Kennedy
The Twelve Kingdoms & The Uncharted Realms are two connected series, each with their own hero and heroine playing their roles in the ongoing political conflict that begins with a betrothal to an ancient enemy and expands to a conflict between expanding empires. The series includes the award-nominated and -winning books The Mark of the Tala, The Tears of the Rose, The Talon of the Hawk, The Pages of the Mind, and The Edge of the Blade. The Shift of the Tide is planned for August 2017. Kennedy also has two other well-received Fantasy Romance series, the trilogy A Covenant of Thorns, about a neuroscientist trapped in Faerie; and Sorcerous Moons, an ongoing series where a sorceress with a miniature dragon familiar offers marriage to the barbarian conqueror of her city in order to bring peace.
Dana Marton
The Hardstorm Saga includes so far Reluctant Concubine and Accidental Sorceress, with a third book planned. In this epic series, an abducted healer finds her power and cements an unlikely alliance with a warlord who initially attempts to make her his concubine.
Amy Raby
The Hearts and Thrones                 series began with Assassin's Gambit, then continues with Spy's Honor, Prince's Fire and Healer's Touch. Each book takes place in the same world, following a different set of protagonists, as the ongoing political situation intensifies.
Sharon Shinn
Shinn's Twelve Houses series includes five books: Mystic and Rider, The Thirteenth House, Dark Moon Defender, Reader and Raelynx, and Fortune and Fate. The second book is arguably not a romance, though I found it emotionally satisfying. Each book tells the tale of different lovers and moves forward the epic unrest and war between kingdoms.
Lauren D.M. Smith
The Emperor's Arrow is a stand-alone novel of an archer from an island of warrior women who is forced to compete in the emperor's games, and where she ends up embroiled in an assassination plot, which she must foil.
Elizabeth Vaughan
Chronicles of the Warlands begins with Warprize and continues with Warsworn, and Warlord, following the same hero and heroine who first meet when he wins her as a prize of war. She is a healer of great power and they come together to protect their people from harm. Warcry and Wardance continue in the world with new protagonists.
C. L. Wilson
The Tairen Soul is a five-book series that begins with Lord of the Fading Lands and Lady of Light and Shadows. These initial two books feel much more PNR, focusing on the relationship more than the hero's journey. But books three through five, which continue the tale of a woodcutter's daughter with magical gifts and a fey king who's a shapeshifter—King of Sword and Sky, Queen of Song and Souls, and Crown of Crystal Flame—take on a decidedly epic arc.
Fantasy Romance, Recommended Titles
Amanda Bouchet, The Kingmaker Chronicles, A Promise of Fire
Grace Draven, The Wraith Kings, Radiance
Thea Harrison, Moonshadow, Moonshadow
Jeffe Kennedy, The Twelve Kingdoms & The Uncharted Realms, The Pages of the Mind
Dana Marton, The Hardstorm Saga, Reluctant Concubine
Amy Raby, Hearts and Thrones, Prince's Fire
Sharon Shinn, Twelve Houses, Mystic and Rider
Lauren D.M. Smith, The Emperor's Arrow
Elizabeth Vaughan, Chronicles of the Warlands, Warprize
C. L. Wilson, The Tairen Soul, King of Sword and Sky
•••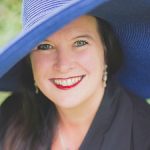 Jeffe Kennedy is an award-winning author whose works include novels, non-fiction, poetry, and short fiction. She has been a Ucross Foundation Fellow, received the Wyoming Arts Council Fellowship for Poetry, and was awarded a Frank Nelson Doubleday Memorial Award. She is the author of three fantasy romance series, three contemporary erotic series, and various other erotic and paranormal tales.
Books in her award-winning fantasy romance series have received starred Library Journal reviews, have received the RT Seal of Excellence, have been nominated for the RT Book of the Year and have been three times nominated for the RT Reviewers' Choice Best Fantasy Romance, winning the award in 2016. In 2017, one of the books is a finalist for RWA's RITA Award. Her contemporary erotic romances have been translated into Italian and French.