The Humble Book Bundle: Super Nebula Author Showcase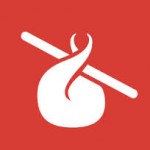 Fantastic deal! Don't wait! Less than day remains to grab a great collection of books–the Humble Bundle Nebula Showcase. A portion of the proceeds supports SFWA's Givers Fund, which gives grants for genre-related groups or individuals.
So get some awesome books and support a worthy cause.
From Humble Bundle:
The sky's no limit anymore. Enter the Super Nebula bundle, a star-studded compilation of some of the best works of speculative fiction ever published. Every year, the Science Fiction and Fantasy Writers of America presents the prestigious Nebula Awards® for the best literary and dramatic fiction. We've collected many of the nominees and winning authors from years past, so go ahead – launch your imagination into the unknown. In this bundle, nothing is impossible!
Pay $1 or more. All together, these books would cost over $417. Here at Humble Bundle, though, you name your price of $1 or more and increase your contribution to upgrade your bundle!
Read them anywhere. The included books are available in PDF, ePUB, and MOBI formats, meaning you can read them anywhere at any time. The included comics are available in multiple formats including CBZ, PDF, and ePub, so they work on your computer, e-readers, iPads, cell phones, and a wide array of mobile devices! Instructions and a list of recommended reading programs can be found here (for books) and here (for comics).
Support charity. Choose where the money goes – between the publishers; the Science Fiction and Fantasy Writers of America; and, if you'd like, a charity of your choice via the PayPal Giving Fund. For details on how this works, click here. If you like what we do, you can leave us a Humble Tip too!
Remember, The bundle deal ends in less than a day!