Guest Post: Instagram For Authors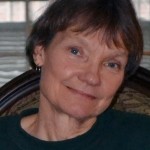 by Mary Rosenblum
How can I advertise my book with photos?
I hear that all the time when I suggest Instagram to author clients, followed by the sound of the exit door slamming on the author's heels…
But Instagram is a huge and well established social media platform, and if you're writing for teens through mid-twenties readers, this is the social media you want to master.  Even Forbes Magazine has taken note of Instagram's role with an article Can Instagram Keep People Reading Books?
They can and do.
And, yes, it is all about visual content.  Photos.
Now, before you think that "visual content" for a writer consists of nothing more than a picture of a laptop with a work-in-progress on the screen or a picture of your book — which really do work, more on that in a moment — it means a lot more.  Yes, it can be a shot of you holding the book at a signing, but your audience wants communication through pictures, not just a poster.
Let whimsy guide you.  Don't be nervous about 'am I doing this right' and have fun with your fans. They'll appreciate it!   What about a snapshot of a little old  lady selling hand made brooms at the farmer's market who really reminds you of one of your characters? Tell viewers why you posted it — with a link to your website or 'buy page' of course!   What about pictures of the old abandoned house that is so like the house in your story?  A picture of a full and spooky moon that sets the tone for your dark urban fantasy?   It's all about the brief line of communication that goes with the picture.  The mug your sister sent you to celebrate finishing your first draft beside your open laptop really works.   Behind-the-scenes research or travel photos or even a quick link back to your blog are all good.
Go beyond a writer's desk or book signings.
Author Appearances
The staged author at signing table shot is borrring…  Take selfies with other writers, at the sushi tasting making faces, with one of the guests, just do something interesting.  If others are in a shot with you, find out if they're on Instagram and tag them accordingly. Post pics of the location, fun things you do, and, of course, your book anywhere you can sneak it into the scene! Stage it in some fun places.  How about on the subway turnstile, tucked into the fruit basket on the banquet table, or perched on the railing above the tiger habitat at the zoo?
The Cover Reveal, Book Launch, or Event
Ready to reveal your book's cover?  Ready to launch?  You can create a banner for the launch and send out the picture of your cover.  The post can point back to your blog, a link to pre-order your book, a free download link, or to another place on the Internet. You can also create original artwork publicizing special events—a crowdfunding page, a charity anthology, or an upcoming appearance. DIY it if you're good with Photoshop or one of the other graphics programs, or get your cover artist to make you an image that reflects your brand.
Your Writing Life
Your desk, your open laptop, computer screen, or pad and pen, piles of printer paper with your cat asleep on top, your well used coffee mug next to the work in progress on the screen…images like these really do connect with readers, especially with a brief personal note about the image.   What about images from the walk you take on your breaks?  Or the dog chasing the ball in the back yard when she finally pries you away from the computer?  How about a closeup of the chapter title on the screen, or a big The End at the bottom of the page and a glass of champagne sitting next to the laptop?  Include glimpses into all parts of your writing life.  Readers love it.
Tie In Themes
Is your romance heroine a pet sitter with a love for dogs?  Cute dog moments are everywhere, just waiting for that snap and post.  Dogs,  cats, baking, cooking, hiking, camping, car races, canoe races — if it has a place in your book or your character's and readers' interests, it has a place on Instagram.
Book Reviews
Take a snap of that book you just finished, either as a print book or an ebook cover on your ereader, tablet, or phone screen. Why not pose the book or reader in your favorite chair, next to your empty dinner plate, wherever you read.  Take a selfie of you reading wherever —  in the airplane gate area, on the bus, under a tree in the park.  Post the blurb for the book on your website and send the Instagram viewer to it with a link.  Remember — sending viewers back to your home page is your goal.

Contest Contentment
Competitions are a great way to increase your number of followers on Instagram, but don't go this route until you have at least a small following. It's hard to make a splash if only a few people are following you.
Instagram is nice enough to spell out rules for promotional guidelines and you must follow the rules.  You cannot ask your readers to inaccurately tag content or people in their entries. All promotions must have a note from Instagram that releases the company of responsibility, and all entrants must point out that Instagram is not endorsing, sponsoring, or administering the contest. Instagram will not help out with your promotion nor give you any advice pertaining to it. Finally, you must agree that you are running the contest at your own risk. Keep those guidelines in mind while you design your giveaway.
A popular contest is readers posting a selfie with your book. Posing with the book in a costume related to the book, or at a location related to the book are also good choices.
In order to fit in all the rules, prizes, and directions for entrants into a post, you should create a post or page on your blog or website. You then put this URL in your Instagram post. The hashtag that you are using to keep track of entrants should be included as well.
Before launching the competition, make your own competition graphic to post on Instagram, and make sure it contains the hashtag you have come up with.
Don't forget to spread the word about your competition through your other social networks.  Here's a great Instagram Contest How-To from Hubspot. 
Hashtag It Up!
If you're a newbie to Instagram, you can import your Facebook friends to follow, but you're there to reach out to new potential fans.  How?  Start browsing hashtags.  #amwriting is a common author hashtag with genre variations:  #amwritingfantasy, #amwritingfiction, #amwritingromance.  You want readers, remember, so try reader hashtags: #bookstagram, #amreadingnow, #amreadingfantasy, etc.   You want to use hashtags to get your picture in front of people who might be interested if they click on it. But you also want to create hashtags for your own threads – #marysuewriter or #wolfworldseries.
You want follows.  The more intriguing your image is, the more likely you are to get a click.  At that point, the viewer sees your text.  Keep it very short and engaging.  Think of Instagram posts as a series of hooks designed to get the viewer to your website and/or 'buy links'.  No wordy explanations,  curiosity is your friend.  Browse around and learn what works.  Which images stand out to you and why?  Click on some and read the text.  How often were you hooked?  What bored you?  Learn from it!
Hey, how about posting a short short story in a series of images with a few words of text?  I bet that will get you some attention, especially if you share it on other social media.
I dare you! If you do it, send me the hashtag.  I'll follow you for sure and advertise it through my Twitter and Facebook platforms!
If your readers are Instagram users, you need to be there, too.  Don't be intimidated by it, it's there to have fun on.  Spend some time looking around to get a feel for it, then whip out the phone, camera, or your graphics program and have fun with it.  See what gets you followers and what doesn't.
Hey, it's a nice break from staring at words on a page, eh?
Go for it!
•••
Mary Rosenblum has won the Compton Cook award for Best First Novel, the Sideways Award, and has been a finalist for the Hugo, Nebula, and just about every other SF award.  She has returned twice to teach at Clarion West and currently writes and works with new authors, editing and offering publishing and promotional support at New Writers Interface, where this post first appeared.