Agreement Reached with Galaktika on Past Infringements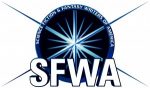 The Authors Guild and Science Fiction & Fantasy Writers of America (SFWA) previously announced that they collaboratively reached an agreement with a Hungarian science fiction magazine, Galaktika, which for years had been reprinting stories of American and British science fiction writers without their permission. Under the terms of the agreement, Metropolis Media, Galaktika's publisher, promised to seek permission for any works they use in the future and to compensate the authors and estates whose works were published without permission. Galaktika has agreed to pay each author or estate whose work it infringed fair compensation, with the fee to be negotiated on a case-by-case basis. (Please refer to the end of this post for more information about how to contact Galaktika.)
Part of the settlement between the magazine Galaktika and SFWA and the Authors Guild was that Galaktika would provide a complete list of authors whose work had been published without authorization by Galaktika. The list below was created from the spreadsheet that they provided, and, as far as SFWA can discover, it is accurate. This list includes authors or their representatives who have already come to agreements with Galaktika or are still in the process of negotiation. It is being made public to aid authors who may not know their work was published without authorization. Note that some of the works affected may be out of copyright in Hungary.
Authors and estates (or agents representing authors or authors' estates) whose works have been infringed by Galaktika may contact Dr. Katalin Mund with their claims. She can be reached at mund.katalin@gmail.com. Authors Guild members can also contact the Authors Guild at staff@authorsguild.org for help negotiating their settlements. Affected authors can request the details of the unauthorized publication(s), including the names of stories and publication date by emailing settlement@sfwa.org. SFWA members who believe that Galaktika is not living up to this agreement by negotiating in good faith should contact John E. Johnston III at griefcom@sfwa.org.
AIKEN, JOAN (Delano)
AIKIN, JIM; [i.e., James Douglas Aikin]
ALDISS, BRIAN W.
ALLEN, ROGER MacBRIDE
AMIS, MARTIN (Louis)
ANDERSON, KEVIN J.
ANDERSON, POUL (William)
ANTHONY, PIERS; pseudonym of Piers Anthony Dillingham Jacob,
ASIMOV, ISAAC
ATWOOD, MARGARET (Eleanor Kilian)
BAKER, KAGE
BALLARD, (James) (Graham
BANKS, IAIN (Menzies)
BATTERSBY, LEE
BAXTER, STEPHEN M (Michael)
BAYLEY, BARRINGTON J (ohn)
BEAR, ELIZABETH; [i.e., Sarah Bear Elizabeth Wishnevsky]
BEAR, GREG (ory Dale)
BELL, HELENA
BELL, M (ichael) SHAYNE
BELLAMY, EDWARD
BENFORD, GREGORY (Albert)
BERMAN, RUTH
BERTIN, EDDY C (harly)
BESTER, ALFRED
BETHKE, BRUCE (Raymond)
BICKEL, BILL
BISSON, TERRY
BLAKE, POLENTH
BLAYLOCK, JAMES P (aul)
BLISH, JAMES (Benjamin)
BLOCH, ALAN
BLOCH, ROBERT (Albert)
BLYTHE, DANIEL
BONE, J (esse) F (ranklin)
BOVA, BEN (jamin William)
BRACKETT, LEIGH (Douglas)
BRADBURY, RAY (mond Douglas)
BRIN, (Glen) DAVID
BRODERICK, DAMIEN (Francis)
BROWN, FREDRIC (William)
BRUNNER, JOHN (Kilian Houston)
BRUST, STEVEN (Karl Zoltan)
BRYANT, EDWARD
BUCHER-JONES, SIMON
BUDRYS, ALGIS
BURKE, SUE
BUTLER, OCTAVIA E.
CADIGAN, PAT (ricia Oren Kearney)
CAMPBELL, JOHN W (ood, Jr.)
CARAKER, MARY
CARLSON, JEFF
CARR, TERRY (Gene)
CARTMILL, CLEVE
CERASINI, MARC A.
CHALKER, JACK L (aurence)
CHANDLER, A (rthur) BERTRAM
CHARNAS, SUZY McKEE
CHERRYH, C. J.
CHESTERTON, G (ilbert) K
CHIANG, TED
CLARK, WALTER VAN TILBURG
CLARKE, ARTHUR C (harles)
CLEMENT, HAL; pseudonym of Harry Clement Stubbs,
CLULEY, RAY
COCHRANE, WILLIAM E (ugene)
COLLINS, NANCY A (verill)
COOK, HUGH
COOPER, MERIAN C (aldwell)
CRAMER, KATHRYN (Elizabeth)
CRISPIN, A (nn) C
CROSS, MALCOLM
DALY, L. J.
DAVIDSON, AVRAM (James)
DAVIS, (Horace) CHAN
DAVIES, COLIN P.
de BODARD, ALIETTE
DEDMAN, STEPHEN
DELANY, SAMUEL R (ay, Jr.)
DiCHARIO, NICHOLAS A.
DICK, PHILIP K (indred)
DICKS, TERRANCE
DICKSON, GORDON R (upert)
DI FILIPPO, PAUL
DISCH, THOMAS M (ichael)
DOAN, CHRISTIAN
DOCTOROW, CORY (Efram)
DONALDSON, STEPHEN R (eeder)
DUGAN, GRACE
DUNCAN, ANDY
EAGLEMAN, DAVID
EFFINGER, GEORGE ALEC
ELLISON, HARLAN (Jay)
ERNST, PAUL (Frederick)
FARMER, NANCY; [born Nancy Forsythe Coe]
FARMER, PHILIP JOSÉ
FINCH, SHEILA (Rosemary)
FINNEY, JACK; [i.e., Walter Braden Finney]
FLYNN, MICHAEL F (rancis)
FORD, JEFFREY
FORWARD, ROBERT L (ull)
FOSS, RICHARD
FOSTER, EUGIE
FOWLER, KAREN JOY
FRIESNER, ESTHER
GAIMAN, NIEL
GALLUN, RAYMOND Z (inke)
GARDNER, JAMES ALAN
GARLAND, MARK ANDREW
GARRETT, (Gordon) RANDALL (Phillip David)
GAULT, WILLIAM CAMPBELL
GEE, HENRY
GEIS, RICHARD E (rwin)
GENTLE, MARY R (osalyn)
GIBSON, WILLIAM (Ford)
GIPE, GEORGE
GIRARD, DIAN
GODWIN, PARKE
GOLDSTEIN, LISA (Joy)
GOONAN, KATHLEEN ANN
GOSS, THEODORA
GREGORY, DARYL
GUNN, EILEEN
HAINES, JOSEPH PAUL
HALDEMAN, JACK C (arroll), II
HALDEMAN, JOE W (illiam)
HALL, MELISSA MIA
HAND, ELIZABETH (Francis)
HANKS, THOMAS JEFFREY
HARRISON, HARRY; [legalized from Henry Maxwell Dempsey]
HEINLEIN, ROBERT A (nson)
HERBERT, FRANK (Patrick)
HIGH, PHILIP E (mpson)
HILTON-YOUNG, WAYLAND
HOCH, EDWARD D (entinger)
HODGSON, WILLIAM HOPE
HOFFMAN, NINA KIRIKI
HOGAN, JAMES P (atrick)
HOLDSTOCK, ROBERT (Paul)
HOLLIS, H. H.; pseudonym of Ben Neal Ramey,
HOOD, ROBERT (Maxwell)
HOYT, DANIEL M.
HUFF, TANYA (Sue)
HUNTER, EVAN (formerly S. A. Lombino; see pseudonym Ed McBain)
JAKES, JOHN (William)
JAMES, M (ontague) R (hodes)
JEMISIN, N. K.
JOHNSON, KIJ
JOHNSTON, JIM
JONES, DIANA WYNNE
JONES, GARETH D.
KAPP, COLIN
KELLER, DAVID H (enry), M.D.
KELLY, JAMES PATRICK
KEOHANE, DANIEL G.
KEYES, DANIEL
KILWORTH, GARRY (Douglas)
KING, VINCENT; pseudonym of Rex Thomas Vinson,
KIPLING, (Joseph) RUDYARD
KLAGES, ELLEN
KLASS, MORTON
KNIGHT, DAMON (Francis)
KORNBLUTH, C (yril) M.
KOSMATKA, TED
KOWAL, MARY ROBINETTE
KRESS, NANCY (Anne Konigisor)
KUBILIUS, WALTER
KUSHNER, ELLEN (Ruth)
KUTTNER, HENRY
LAFFERTY, R (aphael) A (loysius)
LAIDLAW, MARC
LAKE, JAY; [i.e., Joseph Edward Lake
LANDIS, GEOFFREY A.
LANGAN, SARAH
LANGFORD, DAVID (Rowland)
LANSDALE, JOE R (ichard Harold)
LATHAM, PHILIP; pseudonym of Robert S. Richardson,
LAUMER, (John) KEITH
LECKIE, ANN
LEE, TANITH
LE GUIN, URSULA K (roeber)
LEIBER, FRITZ (Reuter, Jr.)
LEINSTER, MURRAY; pseudonym of Will F. Jenkins,
LESSING, DORIS
LEVINE, DAVID D.
LEVY, ROGER
LEY, WILLY
LINK, KELLY
LIU, KEN
LONG, KARAWYNN
LOVELACE, DELOS W.
LYNCH, SCOTT
LYNN, ELIZABETH A (nne)
McALLISTER, BRUCE (Hugh)
McCAFFREY, ANNE (Inez)
McDEVITT, JACK; [i.e., John Charles McDevitt]
McDONALD, IAN
McINTOSH, WILL
McINTYRE, VONDA N (eel)
McKILLIP, PATRICIA A (nne)
MACKIN, EDWARD; pseudonym of Ralph McInerny,
MacLEOD, IAN R.
MacLEOD, KEN (neth Macrae)
MALZBERG, BARRY N (orman)
MARTIN, GEORGE R (aymond) R (ichard)
MATHESON, RICHARD (Burton)
MELLOR, GREG
MERRIL, JUDITH; [originally Josephine Juliet Grossman]
MEYNARD, YVES
MIÉVILLE, CHINA (Tom)
MILLER, LION
MILLER, WALTER M (ichael, Jr.)
MILLIGAN, SPIKE; [i.e., Terence Alan Milligan]
MOFFAT, STEVEN
MONETTE, SARAH
MORRIS, EDWARD
MORRISON, WILLIAM; pseudonym of Joseph Samachson
MORROW, JAMES (Kenneth)
MORROW, WILLIAM C (hambers)
NESTVOLD, RUTH
NIENDORFF, JOHN STARR
NIVEN, LARRY; [i.e., Laurence van Cott Niven]
NORTON, ANDRE
NOURSE, ALAN E (dward)
O'BYRNE, ELAINE
O'DONNELL, KEVIN, Jr.
OFFUTT, ANDREW J (efferson, V)
OKORAFOR(-Mbachu), NNEDI (ma)
OLIVER, (Symmes) CHAD (wick)
OLTION, JERRY (Brian)
PAGE, GERALD W (ilburn)
PARK, JOHN
PEI, MARIO A (ndrew)
PEIRCE, HAYFORD
PELLAND, JENNIFER
PHILLIPS, PETER
PIERCE, THOMAS
PLACHTA, DANNIE
POHL, FREDERIK (George, Jr.)
POLLOCK, FRANK LILLIE
POPKES, STEVEN (Earl)
POURNELLE, JERRY E (ugene)
POYER, D (avid) C (harles)
PRATCHETT, TERRY (David John)
PRATT, TIM; [i.e., Timothy Aaron Pratt]
RAYNER, MARK A.
REDD, DAVID
REED, ROBERT (David)
RESNICK, MIKE; [i.e., Michael Diamond Resnick]
REYNOLDS, ALASTAIR
REYNOLDS, MACK; [i.e., Dallas McCord Reynolds]
RICKERT, MARY
ROBERTS, FRANK
ROBINS, MADELEINE E.
ROBINSON, FRANK M (alcolm)
ROBINSON, KIM STANLEY
ROSENBAUM, BENJAMIN (Micah)
ROTUNDO, MATTHEW S.
RUCKER, RUDY; [i.e., Rudolf von Bitter Rucker]
RUSCH, KRISTINE KATHRYN
RUSS, JOANNA (Ruth)
RUSSELL, ERIC FRANK
RUSSELL, RAY (mond Robert)
SABERHAGEN, FRED (Thomas)
SANDERS, WILLIAM
SANFORD, JASON
SAUNDERS, GEORGE
SAWYER, ROBERT J (ames)
SCALZI, JOHN
SCHIMEL, LAWRENCE
SCHOEN, LAWRENCE M.
SCHROEDER, KARL
SHAW, BOB
SHECKLEY, ROBERT
SHEFFIELD, CHARLES (A.)
SHELDON, WALT (er James)
SHEPARD, LUCIUS (Taylor)
SHINER, LEWIS (Gordon)
SHIRLEY, JOHN (Patrick)
SHUNN, WILLIAM
SILVERBERG, ROBERT
SIMAK, CLIFFORD D (onald)
SINGH, VANDANA
SLADEK, JOHN (Thomas)
SLONCZEWSKI, JOAN (Lyn)
SMITH, CORDWAINER; pseudonym of Paul M. A. Linebarger
SMITH, DOUGLAS
SMITH, ZADIE
SNODGRASS, MELINDA M (arilyn)
SPINRAD, NORMAN (Richard)
STABLEFORD, BRIAN M (ichael)
STEELE, ALLEN (Mulherrin, Jr.)
STEPHENSON, ANDREW M (ichael)
STERLING, (Michael) BRUCE
STODDARD, JAMES (Coston)
STROSS, CHARLES
STURGEON, THEODORE; [born Edward Hamilton Waldo]
SWANWICK, MICHAEL
SWIRSKY, RACHEL
SYKES, S (ondra) C (atharine)
TAUB, DAVID
TEM, STEVE RASNIC
TENN, WILLIAM; pseudonym of Philip Klass,
TIPTREE, JAMES, Jr.; pseudonym of Alice Sheldon
TREGILLIS, IAN
TRENHOLM, HAYDEN
TUBB, E (dwin) C (harles)
TURTLEDOVE, HARRY (Norman)
TUSHNET, LEONARD
UPDIKE, JOHN (Hoyer)
UTLEY, STEVEN
VALENTINE, GENEVIEVE
VANCE, JACK; [i.e., John Holbrook Vance]
VanderMEER, JEFF (rey Scott)
van VOGT, A (lfred) E (lton)
VARLEY, JOHN (Herbert)
VAUGHAN, CARRIE
VENABLE, LYN; working name of Marilyn Venable
VERBA, JOAN MARIE
VIDAL, GORE; [i.e., Eugene Luther Vidal
VINGE, VERNOR (Steffen)
VONNEGUT, KURT, Jr.
VUKCEVICH, RAY
WALLACE, (Richard Horatio) EDGAR
WARD, S. E.
WATSON, IAN
WATTS, PETER
WEBER, DAVID M.
WEINBAUM, STANLEY G (rauman)
WENTWORTH, K. D.
WHITLOCK, DEAN
WILDER, CHERRY; pseudonym of Cherry Barbara Grimm,
WILHELM, KATE; [i.e., Katie Gertrude Meredeth Wilhelm Knight]
WILLIAMS, ROBERT MOORE
WILLIAMS, WALTER JON
WILLIAMSON, JACK; [i.e., John Stewart Williamson]
WILLIS, CONNIE; [i.e., Constance Elaine Trimmer Willis]
WILSON, DANIEL H.
WILSON, RICHARD
WILSON, ROBERT CHARLES
WRIGHT, GARY (Staples)
WYNDHAM, JOHN; pseudonym of John Beynon Harris,
YOLEN, JANE; [i.e., Jane Hyatt Yolen Stemple]
YOUNG, ROBERT F (ranklin)
YU, E. LILY
ZAHN, TIMOTHY
ZEBROWSKI, GEORGE (Thaddeus) [originally Jerzy Tadeuz Zebrowski]
ZELAZNY, ROGER (Joseph)