Odyssey Writing Workshop Opens for Applications
News from the Odyssey Writing Workshops, where, beginning this year, bestselling author George R. R. Martin is funding a scholarship: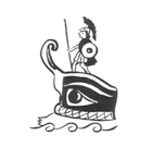 Each year, writers of fantasy, science fiction, and horror from all over the world apply to the Odyssey Writing Workshop.  Held for six weeks each summer in Manchester, New Hampshire, Odyssey is widely considered one of the top programs for writers of the fantastic.  Only fifteen are admitted.  Top authors, agents, and editors serve as guest lecturers.  Advanced lectures, in-depth feedback, and one-on-one guidance help students make major improvements.  Fifty-nine percent go on to professional publication.  Among Odyssey's graduates are New York Times bestsellers, Amazon bestsellers, and award winners.
This summer's program runs from JUNE 4 to JULY 13, 2018.  Class meets for over four hours each day, five days a week, with time split between lectures and workshopping.  Lectures explore powerful techniques while feedback reveals the strengths and weaknesses in each writer's work.  Students spend about eight hours more per day writing and critiquing each other's work.
The workshop is held at Saint Anselm College, one of the top small liberal arts colleges in the Northeast, and students live in campus apartments.  They love the peaceful grounds and friendly staff.  College credit is available on request.
Odyssey is for writers whose work is approaching publication quality and for published writers who want to improve their work.  The early action application deadline is JANUARY 31, and the regular application deadline is APRIL 7.  The workshop is held by the Odyssey Writing Workshops Charitable Trust, a 501(c)(3) nonprofit.  Odyssey is funded in part by donations from graduates, grantors and supporters, and in part by student tuition.  Tuition is $2,025, and housing in campus apartments is $892 for a double room and $1,784 for a single.  All applicants receive feedback on their writing sample.
Financial Aid
Beginning this year, bestselling author George R. R. Martin is funding a scholarship for an Odyssey student. The Miskatonic Scholarship will be awarded to a promising writer of Lovecraftian cosmic horror. It will cover full tuition, textbook, and housing. As Martin notes, "We are not looking for Lovecraft pastiches, nor even Cthulhu Mythos stories. References to Arkham, Azathoth, shoggoths, the Necronomicon, and the fungi from Yuggoth are by no means obligatory…though if some candidates choose to include them, that's fine as well. What we want is the sort of originality that H. P. Lovecraft displayed in his day…. What we want are nightmares new and resonant and profound, comic terrors that will haunt our dreams for years to come."
The Parasite Publications Character Awards, sponsored by Odyssey graduate Sara King, provide financial assistance to three character-based writers wishing to attend.  The awards provide three scholarships in the amounts of $2,025 (full tuition), $500, and $300.
Several other scholarships and a work/study position are also available.
Odyssey's Director and Primary Instructor
Odyssey founder Jeanne Cavelos is a bestselling author and former senior editor at Bantam Doubleday Dell, where she won the World Fantasy Award for her work.  She works individually with students, meeting with them over the six weeks to set goals, chart progress, and talk out problems.  She also provides students with detailed, constructive critiques that average over 1,500 words each.  In 2015, Jeanne was nominated for the World Fantasy Award for her work teaching and running Odyssey.
Our 2018 Guest Lecturers
Lecturers for the 2018 workshop include top teachers in the field: award-winning authors Elizabeth Hand, Theodora Goss, E. C. Ambrose, Nisi Shawl, Meagan Spooner, and Gary A. Braunbeck; and editor/ publisher of the award-winning fantasy magazine Beneath Ceaseless Skies Scott H. Andrews.