SFWA Market Report for April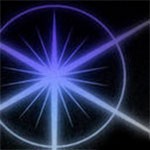 Welcome to the April edition of the SFWA Market Report. Please note: Inclusion of any market in the report below does not indicate an official endorsement by SFWA.
NEW MARKETS
Future Visions
The Working Zealot's Guide to Gaining Capital in Pre-Apocalyptic America
OPENING MARKETS
Cast of Wonders
Cosmic Roots and Eldritch Shores
Galaxy's Edge
PodCastle
Story Seed Vault
Unidentified Funny Objects Anthology Series
TEMPORARILY CLOSING MARKETS
PERMANENTLY CLOSING MARKETS
Gorgon: Stories of Emergence
The Internet is Where the Robots Live Now
Unshattering
War on Christmas
Weird Nature
UPCOMING MARKET CHANGES
Abyss & Apex's Submission Window begins and ends soon.
Apex Magazine's "Zodiac" Theme ends soon.
Arsenika's Submission Window begins soon.
Cast of Wonders temporarily closes soon.
Galileo's Theme Park's Submission Window ends soon.
PodCastle's "Autumn Equinox" Theme ends soon.
Speculative Masculinities permanently closes soon.
Story Seed Vault's Submission Window ends soon.
Unidentified Funny Objects Anthology Series temporarily closes soon.
•••
The SFWA Market Report is compiled by David Steffen, editor of Diabolical Plots and administrator and co-founder of the Submission Grinder.  Diabolical Plots: The First Years is Diabolical Plots's most recent release, a collection of the 25 stories published in the first two years of original fiction on Diabolical Plots.   2018 will be a busy year for Diabolical Plots with ebook releases every quarter. The next anthology one goes live in March. Check out this post for a schedule of upcoming releases. Monthly supporters of $5 or more will get the ebooks early!