In Memoriam – Gardner Dozois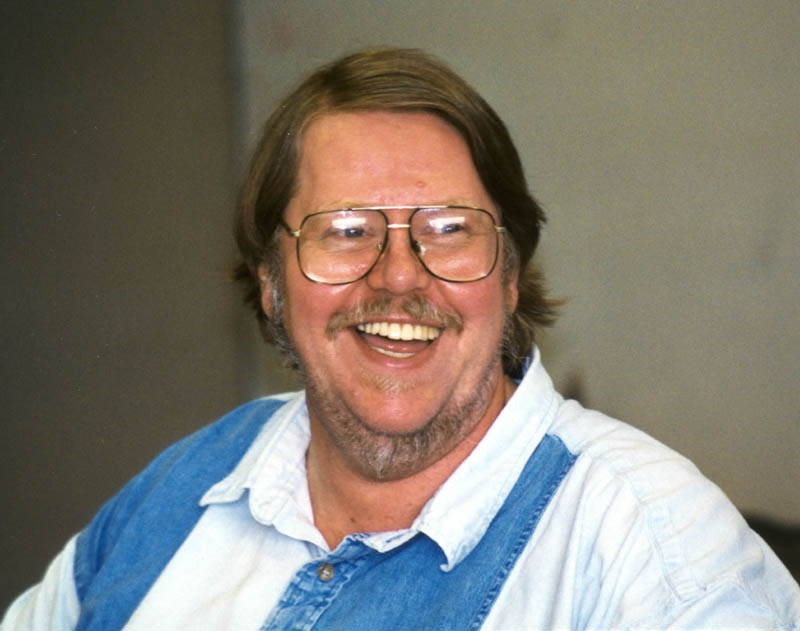 Gardner Dozois (b. 1947) died on May 27, 2018.  Dozois won fifteen Hugo Awards for his editing and back-to-back Nebula Awards for his short stories "The Peacemaker" and "Morning Child."
 He had a long career as an author and was one of the most influential editors the field has seen, publishing Year's Best anthologies for more than 35 years, serving as the editor of Asimov's Science Fiction from 1984-2004, and editing or co-editing several original anthologies with Jack Dann, George R.R. Martin, and others.
He served as reprint editor for Clarkesworld Magazine and reviewed short fiction for Locus Magazine. A week before his death, Dozois received the Solstice Award from SFWA.
Dozois began publishing in 1966 when his story "The Empty Man" appeared in If magazine. His first novel, Nightmare Blue, co-written with George Alec Effinger, was published in 1975.  In 1977, he took over editing Best Science Fiction Stories of the Year from Lester del Rey and began editing original anthologies with Dann in 1980.  In the 1970s, he worked as an assistant on several magazines, including If,Galaxy, and World of Tomorrow.  He took over as editor of Isaac Asimov's Science Fiction Magazine from Shawna McCarthy in 1984.
Although he published less short fiction after taking over the editorial reins of Asimov's, he did continue to publish new works as well as his own collections.  He only published one solo novel, Strangers, but after he resigned from Asimov's, he published the novel Hunter's Run, co-written with Martin and Daniel Abraham.
He was the editor Guest of Honor at the Millennium Philcon, the 59th World Science Fiction Convention and in conjunction with his appearance, Old Earth Books published Being Gardner Dozois, a book length interview conducted by Michael Swanwick.
Dozois and co-editor George R.R. Martin received the World Fantasy Award for their anthology Dangerous Women. Dozois and Jonathan Strahan received the Ditmar Award for the anthology The New Space Opera, Dozois won the Readercon Award for his book Slow Dancing Through Time and the Sidewise Award for the short story "Counterfactual." He was inducted into the Science Fiction Hall of Fame in 2011 and received the Skylark Award in 2016.
 Dozois was married to Susan Casper, who preceded him in death last year.  The two collaborated on both short fiction and anthologies and Dozois published a complete collection of Casper's short fiction after her death.
SFWA President Cat Rambo remembers Dozois:
Gardner was always larger than life – a little loud, a little bawdy, and always the biggest presence in the room. But he also knew his stuff, backwards and forwards, and his mark on the genre is written in indelible ink. I'm so glad SFWA got a chance to honor him while he was still around to appreciate it — but I sure wish he'd had a lot more time in which to do so.