Allan Cole, international best-selling author, screenwriter and former prize-winning newsman, died March 29, 2019, of cancer in Boca Raton, FL. He was 75.
Cole was probably best known for the Sten science fiction series, which he co-authored with his late partner Chris Bunch, as well as the critically acclaimed Vietnam novel "A Reckoning for Kings" about the Tet Offensive of 1968.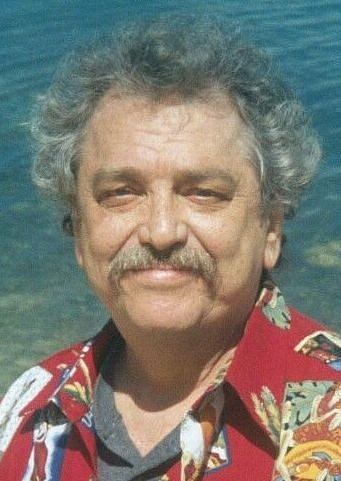 The son of a CIA operative, Cole was born in Philadelphia, traveling widely with his family before settling in California. He was a newsman for fourteen years, working at several LA area newspapers, ranging from the Inglewood Daily News to the San Gabriel Valley Tribune, to Santa Monica Outlook where he was the city editor and national news editor.
Joining Bunch, he sold more than 150 television and film scripts, earning credits on such TV shows as "Magnum, P.I.," "Quincy," "The Incredible Hulk," "Hunter," "The A-Team" and "Walker, Texas Ranger." They were also story editors on "Galactica 1980," "Code Red," "Gavilan," and "Werewolf."
The two writers penned an eight-volume science fiction series beginning with "Sten" in 1982. The series was a world-wide hit, especially in Russia, where it sold more than ten million copies and was on the Moscow best seller list for two years. Later, Cole co-authored a fantasy novel, "The Hate Parallax," with the popular Russian fantasy author, Nick Perumov, also a best-seller in Russia.
He also wrote several historical and fantasy novels with Bunch, including "The Far Kingdoms," and "The Shannon Trilogy." In recent years his books have included "Lucky In Cyprus," about his life as a CIA brat during the height of the Cold War, "My Hollywood MisAdventures," a humorous look at his years as a screenwriter with Bunch, "Tales Of The Blue Meanie," set in Venice, California during the Sixties and "SOS," a novel about the U-boat attack in Florida during World War Two. He also added two novellas to the Sten bookshelf, "Sten And The Mutineers," and "Sten And The Pirate Queen."
He is survived by his wife, Kathryn (Chris Bunch's sister), his son, Jason, Westchester, CA; his daughters Dr. Susan Beck, Santa Cruz, CA, and Alissia Bell, Washington state; his brothers David, Murrieta, CA, and Drew, Boca Raton, FL; and eight grandchildren.
In lieu of flowers, please send a donation in Allan's name to the Writers Guild Foundation's fund for Emerging Talents. Here is the link: https://www.wgfoundation.org/donate-writing-foundation/
For more information about Cole, see his website at www.acole.com, or his entry at IMDB.com.