Safety Dispatch: How to Establish and Use a Pen Name
by the SFWA Safety Committee
Have you ever considered writing under a pen name? Some authors use pseudonyms to separate works under different genres, reboot their careers after a dry spell, or replace the names of multiple authors on the cover. These are all great reasons, but some authors want to use a different name for privacy or safety reasons, and that's what we'll cover here.
Maintaining anonymity in the digital age can be challenging. Most publishers expect authors to have some way to communicate with fans. This kind of interaction is even more critical for indie authors, who often rely on newsletters and hand-selling to move their books. It might seem daunting to separate your legal identity from your author-life, and a determined hacker can trace your pen name back to your legal name, but here are some best practices that can help safeguard your privacy.
Implementation
First, you need to choose a pseudonym. If your goal is to protect your privacy, choose a name that doesn't include any part of your legal name. Some people opt for names that suggest a different gender or ethnicity. If you are from a privileged group and choose a name from a protected group, this choice may cause harm. Readers today appreciate authenticity. They are more likely to dig for the truth if they suspect that you've misrepresented yourself. 
Once you've selected your pen name:
Establish a website and email address under your pen name (

more information

).

If you have a literary agent, use their mailing address; if not, use a P.O. box as your address.

Set up social media accounts that tie into your author identity; do

not

follow these accounts with your personal social media or tie them to your phone number.

Set up a Google Drive or Dropbox account for file-sharing purposes, and use your author email for registration.

Establish a PayPal or other digital bank account that's tied to your author email.

Craft a biographical statement that focuses on your writing accomplishments and omits personal details such as where you live, marital status, and additional professions.
If you expect to receive paper checks and/or want to protect your tax information (such as a social security number in the US), you will need to register your pen name as a business per your local laws, and then open a bank account under the business name.
Legal Considerations
Many governments allow a person to use their pen name for contractual purposes as long as someone (e.g., your agent or your publisher) knows your legal name. For contracts, you can fill in your name as "[legal name] writing as [pen name]" to ensure that the publisher uses your pen name for your byline. You can also add a rider to specify naming standards for marketing and promotion, though that is usually implied. 
You automatically own the copyright to any work that you produce. You or your publisher can register the copyright with a government agency to protect your work in case of infringement. Many book publishers will file a copyright claim on your behalf and include a declaration of the copyright owner after the title page. You can request that they use your pen name and/or the publisher's name on the declaration to preserve your anonymity. If you or your publisher enter into legal action over the copyright, you could be forced to disclose your legal name in court. 
Laws on copyrights and contracts vary by region, so be sure to consult a lawyer or a reputable source of legal advice before making your decisions. 
Communication
Be sure to conduct all email correspondence with your author email address, including emails to your publishers and readers. For text messaging, always go through one of your social media accounts. Don't use platforms that require your phone number, such as SMS or WhatsApp. For physical mailing address needs (including return addresses on packages), use your literary agency's address or set up a P.O. box.
Taxes and Banking
In general, your government and bank need to know your identity for tax purposes, and your literary agency or publisher might also need this information. The best way to avoid using your legal name in these situations is to establish a business entity under your pen name. The options, procedures, and cost for doing this vary by region. 
Agents, Editors, and Publishers
Most agencies and publishers will implicitly honor your desire for anonymity and protect your legal information, but if you want to make it legally binding, you can request that they sign a Non-Disclosure Agreement ("NDA"). Your publisher might want a photo of you for book promotion. Before you sign your book deal, make sure to remove any language that requires a photo or consider hiring an artist to create a drawing of you instead.
Social Media and Conventions
One of the easiest ways for people to discover your legal identity is by matching images of you that are online. If you have social media accounts under your legal name and your pen name, avoid using pictures of yourself in one or the other. Ask people to untag you or remove pictures of you from their feeds. If you are an international guest of honor and convention organizers need your legal information for visa purposes, you can ask them to sign an NDA.
Ultimately, using a pen name to protect your identity can be complicated and challenging in today's world. You can't guarantee that your anonymity will be airtight, but if you avoid deep scrutiny, you can keep your legal name separated from your author name.
---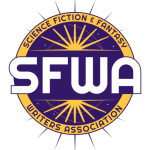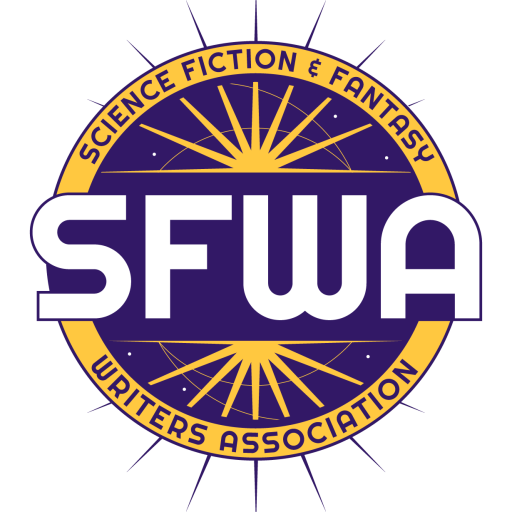 The SFWA Safety Committee maintains the Safety Resources on SFWA's website at www.sfwa.org/safety. These resources contain useful information for creators maintaining an online presence and touch on safety considerations for in-person events for both attendees and event planners. We are here to help individuals and organizations navigate the speculative fiction publication industry with increased consideration for safety.