CONTESTS AND AWARDS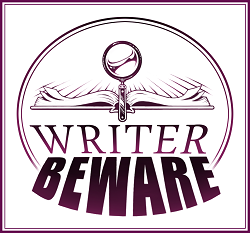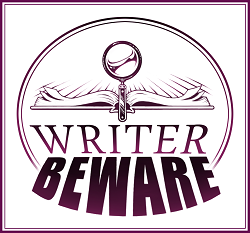 Page updated/links checked 12/22/2021
Predatory Contests and Awards
Contest and Award Profiteers
Is It Worth It?
Assessing Contests and Awards
Resources
There are hundreds of literary contests and awards. Many are real; some are prestigious. But others are either exploitative or pointless. And some are outright scams.

Predatory contests and awards come in many different guises, but they all have a common goal–to take your money.
Some are outright scams or ripoffs. A few examples, drawn from Writer Beware's files:
A fee-charging literary agency advertises a contest where the prize is agency representation. Representation is indeed offered (to everyone who enters), but the catch is that it comes with a hefty editing fee attached.
Another agency uses a false name to run its contest. Entrants are told that even though they didn't win, their work is "exceptional", and referred to the agency, which charges an up-front fee.
An editing service uses a contest as a way to acquire pool of potential customers. The contest is genuine in that there are winners who get prizes, but everyone else is told that their work needs help, and receives a "special discount" offer to buy editing from the service.
A contest is run by a company that provides coverage for screenplay authors. In addition, guaranteed agency representation is promised for "exceptional" scripts. What's not revealed: the agency is run under a different name by the same people who run the coverage service, and its track record is slim to none.
An awards program touts its vision and independent spirit, and makes much of the benefits that prestigious awards can bring to your career.  There's even a handsome trophy. Just one catch: the trophy isn't free. Winners (who include just about everyone who enters) have to buy it.
Other predatory contests are run by questionable or fee-charging publishers. Often the prize is a book contract, and winners don't find out until afterward that the contract terms are abusive, or that they must pay a fee for publication, or agree to pre-purchase large numbers of books, or pay the publisher for a publicity campaign (a good reason never to enter a contest that doesn't allow you to refuse a contract if it's offered). Or the publisher may provide the entrants' contact information to a vanity publishing service or a fee-charging literary agency, which then sends out solicitations and pays the first publisher a kickback if any of the entrants bite.
Some vanity publishers use contests to draw in paying customers. The contest prize is a free publishing contract–but if you don't win, expect to be solicited to buy the publisher's services.
Then there are the contest mills, which make money on the front end, via entry fees. Some advertise enormous prizes–$15,000 for the winner, $10,000 for second place, and so on–with correspondingly high entry fees–$25 or $30. But if you read the fine print, you'll discover that the contest owner reserves the right to award prizes on a pro-rated basis–i.e., the prize amounts are determined by the number of entrants, thus guaranteeing a profit no matter what.
Other contest mills are run by writers' magazines, which conduct a dozen or more contests a year, or by Internet-based groups that offer monthly contests and advertise under several different names and URLs to draw more entrants.
Another form of predatory contest is conducted by vanity anthology companies. These companies publish collections of poems, short stories, or essays, which are sold not to the public, but to the contributors. Sometimes publication is contingent on purchase of the anthology and sometimes it isn't, but either way, writers are pressured to buy multiple copies. Because inclusion in these anthologies is offered to almost everyone who enters, an anthology-published poem or story isn't a legitimate literary credit. (For a detailed look at how vanity anthology companies work, see the Vanity Anthologies page.)
Finally, there are publishers that funnel submissions into a fee-charging contest. Entering the contest may be the only way you can submit. Or there may be a "free submission" period of a month during the year, or a few weeks every quarter, but the rest of the time contest entry is the only submission option. Often (though not always) the entry fee will be small, so it's easy enough to rationalize–but requiring authors to submit through a fee-charging contest is functionally no different from charging a reading fee. It's not reputable practice, and you should be wary of any publisher that has this policy.
All predatory contests and awards are about generating profit for their sponsors, but the profiteers are especially blatant about it. Although they purport to be all about honoring writers and their achievements, their true (and only) purpose is to make a buck.
Fortunately, there's a predictable cluster of warning signs that can help you identify them:
Solicitation. To maximize entries, profiteering awards and contests solicit entries. An out-of-the-blue email inviting you to enter a contest or awards program should always be treated with caution.
High entry fees. Profiteers charge $50, $75, $100, or even more. There may be "early bird specials" and multiple-entry discounts to tempt authors with the illusion of a bargain. And that's not counting the books you may have to send for award consideration–a considerable expense, if the profiteer only accepts print.
Dozens or scores of entry categories. To maximize income, profiteers create as many entry categories as possible, and encourage multiple entries.  Some have over a hundred category options.
Anonymous judging. Profiteers promise expert judging by people with real writing, publishing, and other credentials, but don't reveal who those experts are. In fact, the judging may be done by the profiteer's staff, who may simply pick winners out of a hat. One of the things that lends credibility to a contest or award is the prestige of its judges…which is why you always want to know who they are, and should always be wary if that information is not available.
Non-prize prizes. To avoid cutting into their profits, profiteers offer prizes that cost them little or nothing: virtual certificates and badges, press releases, media announcements, database and website listings, features on satellite websites or in self-owned publications. Some offer little more than the supposed honor of winning the award.
Opportunities to spend more money. Profiteers' profits don't just come from entry fees. They also hawk stickers, certificates, plaques, critiques, reviews, and more.
Profiteers may deviate from this template to some degree: some do provide money prizes, for instance, and not all solicit. But if more than four of these red flags are present in a contest or awards program–especially if there's a big entry fee–you should think very carefully about entering.
What about prestige? Profiteer awards and contests don't typically command a lot of name recognition, but if you win or place, you'll be able to tag your book as an "award-winning book" and yourself as an "award-winning author." How much readers care about such designations, though, is an open question. With all the fake review scandals, as well as readers' increasing disillusion with authorial self-promotion, book buyers may be becoming more cynical about what authors say about themselves.
Some examples of contest/award profiteers:
– JM Northern Media runs more than 20 literary "festivals" and conventions. JM Northern is a ferocious spammer; if you're a writer, you've probably been solicited for one or another of its festivals.
Unlike many other profiteers, JM Northern offers actual money prizes. But it can afford to. According to an article in Examiner.com that's no longer accessible online, JM Northern's Hollywood Book Festival received 2,740 entries in 2012. At $75 per entry, that's a gross of $205,500. Let's assume that the other 20+ festivals, most of which have a lower fee of $50, also get a lower number of entries–say, 1,500 (I'm lowballing to demonstrate how insanely lucrative this scheme is). Altogether, that's over $1.5 million just in entry fees. A year. When you add in revenue from critiques and a "book marketing portal" called Table of Honor, it wouldn't surprise me to learn that JM Northern's annual festival gross is well over $2 million.
My 2013 blog post offers a more detailed look at JM Northern: Awards Profiteering: The Book Festival Empire Of JM Northern Media.
– The Jenkins Group, a costly self-publishing services provider, runs at least six awards programs, ranging from children's books to ebooks. Entry fees range from $70 to $95, and there's the usual raft of entry categories and non-prize prizes.
Even among profiteers, Jenkins is unusual in the amount of extra merchandise it hawks to winners. For instance, check out the options for Moonbeam Award winners–at least 30 items, ranging in price from $5 (for a "Certificate Presentation Folder") to $130 (for a Moonbeam Gold Medal–not even a real medal, just a downloadable image) to $2,699 (for the Moonbeam Winner ENTERPRISE Package–basically, press release distribution).
– The National Association of Book Entrepreneurs (NABE), which claims to have been in business for 32 years, sponsors the Pinnacle Book Achievement Awards. The $90 entry fee includes NABE membership (the benefits of which are unclear), and there are more than 50 entry categories. The prizes–press releases, mentions on the NABE website and in its "bookselling magazine"–are a prime example of how profiteers maximize profit by offering prizes that cost them little or nothing to provide. There's also the usual opportunity to order stickers and "beautiful Certificates".
– WILDsound, another prolific spammer, runs continuous monthly contests and "festival events" for screenplays, books, poetry, short stories, and more. Fees average around $45. Judging is done by the usual cadre of unnamed "Professional Writers and Writing Consultants"; prizes are readings by–it's claimed–professional actors. You can sample these poor-quality videos here.
– Readers Favorite offers an array of tempting possible benefits for winners of its annual book award, including a read by a film company, consideration by an independent publisher, and evaluation by a reputable publicist and literary agency. Interestingly, though, there's nothing to suggest that any authors have been picked up by any of these companies as a result. Other prizes include packages from self-publishing, publicity, and editing services. There's an awards dinner, and winners and finalists get a "personalized award certificate" and a free roll of award stickers.
All of these prizes are more prizelike than those typically offered by profiteers, but the rest of the scheme is the same: high entry fees ($99 for a single item and $65 for additional items), more than 100 entry categories, unnamed judges, and the opportunity to spend money on additional award stickers, book reviews, and writing services provided by people who are unnamed and therefore unverifiable.
Readers Favorite, which actively courts writing- and publishing-related businesses like BookBaby and advertises its award via, among other things, an affiliate program that pays 20% for successful referrals, is one of the higher-profile profiteers. Along with countless authors who could have found a much better use for their money, some celebrities have fallen for it.
– Reader Views, a.k.a. Book by Book Publicity, sponsors the Reviewers Choice Annual Literary Awards, which will set you back $89 per entry into any of its more than 50 categories ($99 if you miss the initial submission deadline). There's a cash Grand Prize; other prizewinners get a seal and a certificate, with select prizewinners eligible for more–primarily, features on Reader Views and Book by Book Publicity websites and publications, as well as some donated prizes (in other words, they involve minimal cost). Judging is done by Reader Views reviewers (Reader Views sells reviews as part of its publicity packages)–none of whom are named.
– Global Ebook Awards capitalizes on the name of Dan Poynter, one of the original pioneers of self-publishing. Entry costs $79, with over 100 entry categories. A whole section of the website discusses judging and judges–but (surprise!) provides no actual names or bona fides. As with so many other profiteers, the prize is "exposure" (here's the "nominee publicity" page), via press releases and website features: cheap for the awards program, negligible for the winners. And of course, winners are "eligible to purchase Global Ebook Award certificates attesting to their honor"
– American Book Fest (formerly known, at various times, as USA Book News, JPX Media, and i310 Media Group) sponsors the International Book Awards ($89 per entry, though if you enter by April 30 you can get a special early bird rate of $69). American Book Fest also runs the Best Book Awards, the Bookvana Awards, and the American Fiction Awards–all with the same huge entry fees.
In addition to the legitimacy of a literary contest, there's another question you may want to consider: is it worth entering?
Many writers see contests as a possible springboard to success–a way to accumulate writing credits and credibility, or gain exposure for a published book. This can work if the contest is sponsored by an organization with standing in the publishing industry–the competitions run by Macmillan, for instance, where winning includes a publishing contract, or the Golden Heart Awards, a contest for unpublished book-length romance manuscripts conducted by Romance Writers of America. If you win or place in one of these contests, it's definitely worth adding to your writing resume.
However, for novelists, poets, and short fiction writers, few of the hundreds of contests that exist have that kind of prestige. Winning a contest run by an obscure magazine or a local writers' group or an internet contest mill won't cut any ice with agents, editors, or readers–not just because they probably won't have heard of the contest, but because they may be aware that small contests are much less likely to have professional judging standards.
Remember also that submitting an unpublished manuscript to a contest can take it off the market for weeks or months, if the contest demands exclusive submission. Also, for a high-profile contest where the prize is publication or agent representation, a huge submission pool may mean that your chances of success are actually a good deal slimmer than if you simply approached agents or publishers in the conventional way (assuming your manuscript is marketable).
Finally, even your best efforts at due diligence may not keep you out of trouble. The problems with the contests run by small publisher Zoo Press occurred many years ago, but still provide a cautionary example.
Contests can be fun and challenging. If you win, the prizes are a great bonus. Just be sure to thoroughly research any contest you're thinking of entering, and always read the fine print. And if you're entering contests for unpublished work, consider whether your time and energy might not be better spent actually pursuing publication. Remember: if a work is good enough to win a contest, it's probably good enough to win publication.

Following are some tips to help you evaluate the legitimacy of contests and awards programs you may be thinking of entering.
Who's conducting the contest or award program?
If it's an organization, magazine, or publisher you don't recognize, be sure to verify its legitimacy. If you can't confirm this to your satisfaction–or if the contest or award doesn't name its staff or sponsors–don't enter.
You may have to do some digging–for instance, this contest, which on the surface looked like a collaboration between a writers' magazine and a publisher, turned out on closer inspection to be one writer attempting to promote his own publishing endeavor. Or this one, which appeared to have several sponsors but was actually all the same (less than reputable) company. Or this one, which was run by a fee-charging publisher–though you'd never have guessed that from the publisher's website. Or this one, where the online magazine conducting the contest turned out to be withholding prize money and failed to publish the promised contest issues.
Be especially wary of contests that spam you, or are announced on Craigslist, or appear in the form of an ad in the back pages of writers' magazines or an announcement in a national newspaper supplement (these are usually vanity anthology companies).
Be wary also of contests that are conducted by fee-charging publishers or self-publishing services. If you don't win, odds are good you'll be solicited to buy the publisher's services. Here's an example.
Is the contest or awards program free?
If so, you probably have nothing to lose by entering (though if you're a poet, be aware that a "free" contest is one of the major warning signs of a poetry contest scam–see the Vanity Anthologies page).
Is there an entry fee?
Contrary to popular belief, an entry fee is not necessarily an indication of a questionable contest or awards program. Many legitimate contests and awards charge a fee to cover processing expenses (which sometimes include an honorarium to readers) and/or to fund the prize.
However, entry fees should be appropriate. Excessive entry fees can be a sign of an awards profiteer (see above). For book manuscripts, stories, or poems, between $5 and $25 is typical. Larger contests may charge a bit more, but anything over $30 should prompt you to do some careful checking, especially if you aren't familiar with the contest organizer.
By entering, do you get the "opportunity" to spend more money?
If you're encouraged to buy additional goods or services when you enter–critiques, marketability analyses, tickets for an awards banquet, even trophies if you win–it may be a sign that the contest or award is more about making money than honoring writers.
Some contests/awards are no more than fronts for selling services or merchandise. For instance, this one, which requires contestants to buy a coaching package. Or this one, which peddles paid critique services to entrants. Or this one, where winners must buy their own trophies.
How frequently does the organization conduct contests?
Excessive frequency–running a contest every month, or bunches of contests every quarter–can also be a sign of an awards/contest profiteer.
How many categories are there?
Reputable contests and awards typically have a specific focus, and limit the number of categories under which you can submit. For instance, a contest may be limited to screenplays only or book manuscripts only. An award for fiction may have separate categories for novels, poetry, and short fiction, or be broken down by genre.
The point is that a reputable contest or award shouldn't feel like the kitchen sink. Be careful of contests that call for any and all talent, especially if everything is lumped together under a single prize (how can a novel manuscript compete with a short story or a screenplay?). Watch out for contests or awards that have dozens or scores of separate categories. Again, the contest sponsor may be trying to make a profit from entry fees.
Are the rules and guidelines clearly stated?
A legitimate contest or awards program will provide clear rules, including information about entry categories, deadlines, eligibility, format, fees, prizes and the circumstances in which they will or will not be awarded, judging, and (very important) any rights you may be surrendering. If you can't find these, don't enter. Here's one example of why.
Who'll be doing the judging?
It's in a contest's or awards program's interest to name its judges, since the caliber of the judges speaks directly to the contest's or award's prestige (or lack of it). This is important information for you as well, since a contest or award with a judging panel of successful writers and/or industry professionals is much more likely to be a good addition to your writing resume if you win.
Some contests/awards prefer to protect judges' privacy, so not naming judges isn't necessarily illegitimate–as long as you're confident of the reputability of the sponsor. If you aren't, be wary. No-name judges may be under-qualified, or the contest's or awards' own staff may be doing the judging–or, in the case of a contest/award profiteer, the judges may merely be a fiction.
For contests or awards that are wholly or partly judged by crowdsourcing (for instance, reader votes may advance entrants through initial rounds, with only the finalists actually considered by judges), be aware that this is a capricious process that can be vulnerable to cheating.
Are there fringe benefits?
Critiques, general feedback on your entry, or meetings with industry professionals can be a worthwhile feature of the more high-profile contests and awards. However, you should never be asked to pay extra for such perks. Also, be sure that the professionals really are professionals. Their names and credentials should be clearly stated.
What's the prize?
There are many possibilities–money, goods, services, even publication. Prizes should be clearly described in the guidelines (watch out for contests that allow the sponsors to substitute prizes–you may not get what you expect), and they should be appropriate to the sponsor. Unless you're certain of the sponsor's legitimacy, contests with very large prize amounts–$5,000 and up–should be treated with suspicion, since they may be moneymaking schemes. (Such contests, which tend to have higher-than-average entry fees, often have fine print that pro-rate the prize amount according to the number of entrants–i.e., as the number of entrants falls, so do the prize amounts, with the downsteps carefully calculated to preserve a profit for the contest sponsor.)
Contests or awards programs that offer representation, publication, or production as prizes are very appealing. Winning can be a genuine springboard for a writer's career. Be sure, though, that it's a prize you actually want to win. Always research the agency, publisher, magazine, or production company to make sure it's reputable–and don't enter a contest whose rules make it impossible for you to refuse the prize. If publication is involved, be sure that you know exactly where and how you'll be published–magazine contest prizewinners are sometimes published in a separate booklet, not the magazine itself. If you're looking for exposure, that's not the way to get it.
There should never be an extra cost associated with a prize. If there is, it's almost certain the contest or award is a fake.
Have you read the fine print?
Always read the rules and guidelines carefully before you submit, and make sure you understand exactly what you're getting into. Odd and unpleasant things may be lurking deep in the fine print. I can't emphasize enough how important this is, yet it's something that many writers skip.
For instance, you may be asked to provide inappropriate personal information. Or just by entering, you may be granting rights to the contest organization, such as first publication or the right to sell your entry elsewhere–or, as in this case, to unknown third parties. Winning may impose obligations–for instance, you may be required to use the contest sponsor as your agent, or agree to publication as a condition of winning (beware of offers you can't refuse, especially if you can't view the contract beforehand). A condition of winning may be giving up copyright, which means the organization holding the contest could use your entry for any purpose it wishes (even without your name).
The sponsor may reserve the right to substitute prizes, or to reduce or eliminate prizes if certain conditions aren't met. Watch out for language suggesting that the contest sponsor can use your entry for purposes other than publicity, and don't assume, if the contest sponsor reserves the right to change the rules at any time, that they won't do so (here's one example of that: a mid-contest rules change that made a claim on entrants' rights). And if you enter a contest online, be aware that you may be giving permission for your entry to be published at the company's website, whether you win or not (a frequent complaint about the now-defunct vanity anthology company Poetry.com).
If the guidelines or the Terms and Conditions seem vague or confusing, ask for clarification. If all you receive is obfuscation, or if you're refused an answer, walk away–no matter how tempting the contest is. Never, ever enter a contest whose provisions and guidelines you don't fully understand.
The Alliance of Independent Authors provides ratings of dozens of contests and awards, with cautions for those that profiteer or are otherwise questionable. A great place to check, if you're thinking of entering something.
From Poets & Writers, The Contest Blog, a blog devoted specifically to contests and awards announcements.
Questionable contests and awards come in all shapes and sizes. Here are real-life examples, from Writer Beware's blog. For more, just plug "contest" or "award" into the blog's search box (top left of the page).
– Bad Contest Terms: T.A. Barron's once Upon a Villain Flash Fiction Contest (contest rules that combined overly sweeping rights claims with a requirement to waive moral rights)
– The Medium Writer's Challenge (how one contest modified its writer-unfriendly entry rules in response to criticism)
– Contest Beware: "Lovecraft Country" Short Story Contest (predatory rights grabs in the contest guidelines)
– Contest Scam: Legaia Books Online Book Competition (a publishing/marketing scammer debuts a profiteering contest)
– Writing Contest Beware: Pressfuls (what happens when you enter a contest that doesn't have entry guidelines? You wind up published without your permission)
– Contest Caution: The Sunday Times Audible Short Story Award (a prestigious, big money contest with predatory licensing language in its entry guidelines)
– Can We Get a Do-Over? Harper's Bazaar Annual Short Story Competition (what happens when a high-profile contest gets caught requiring a copyright transfer)
– Contest Caution: Waldorf Publishing's Manuscript Contest (why not to enter a contest conducted by a stealth vanity publisher)
– Contest Caution: The Short Story Project's My Best Story Competition (seriously author-unfriendly guidelines)
– Contest Beware: Fiction War Magazine (a contest that became the subject of author complaints: prize money withheld, winning stories not published)
– The WriteIndia Writing Contest: When a Contest Sponsor Changes the Rules (a contest where the rules were changed while the contest was still in progress)
– Spam, Spam, Spam: Inkitt and the Great Novel Contest (when a contest sponsor is not just a ferocious spammer, but uses contests for recruitment)
– The Book Festival Empire of J.M. Northern (more than 15 high-entry fee "festivals" run by a single company)
– IndieReader Discovery Awards (a super-high entry fee for an award with little name recognition or other benefit)
– Contest Alert: WriteOnCon (a contest that claimed ownership of entrants' copyrights)
– Contest Alert: The Next Big Author (a contest that turned out to be associated with a questionable organization)
– Contest Alert: First One Publishing Contest (a contest that claimed perpetual publishing and other rights to entries on submission)
– Brit Writers' Awards (a profiteering award whose judging and communications were less than optimal)
– 2011 Indie Publishing Contest (this "indie" award was not so indie, since it was sponsored by Author Solutions)
– ShortStoryBook.net (a contest that included a copyright transfer–which was not stated in the official guidelines)
– The Creative Spirit Awards (a vanity award requiring writers to purchase their trophies)
– American Author Contest (why not to enter contests that advertise on Craigslist)
– Publish Me! Contest (the contest entry form included a transfer of publishing rights for all entrants)
– Wake Up! Celebrity Author Book Contest (a contest that turned out to be associated with a vanity anthology company)
– Beware of Fake Awards (a not very reputable assisted self-publishing service gets punk'd by a fake business awards program)
– Emerging Writer Awards (an "award" that turned out to be a PR stunt by a self-published writer)
– Zimbo Books Fiction Competition (a high entry fee contest with a dubious publishing scheme)
– Mirage Books (a contest that required submitters to disclose inappropriate personal data)
– Canadian Aid Literary Award Contest (a contest conducted by an organization with a dubious history)
– Sobol Award (a contest with a high entry fee, big prize money, and questions about its provenance–that closed without awarding anything)
– Breakthrough Script Showcase (a profiteering contest with a mysterious sponsoring organization)
Except for graphics, and where specifically indicated, all Writer Beware® contents copyright © Victoria Strauss
MAY NOT BE REPRODUCED WITHOUT PERMISSION