LEGAL RECOURSE AND OTHER REMEDIES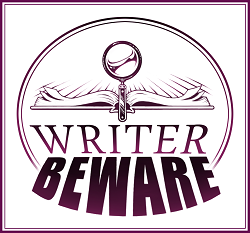 Page updated/links checked 12/20/2021
Just as you shouldn't put off seeking medical care if you have symptoms of appendicitis, you should not put off seeking legal care if you have symptoms of fraud. A substantial proportion of fraud victims forfeit some or all of their legal remedies by waiting until too late to seek counsel. There's no shame in being defrauded–and certainly none in trying to find out whether you've been defrauded. "I should have known better" is a lot less painful than "I lost the right to recover the thousands of dollars I spent because I waited too long to seek help."
If you have any reason to believe you may have been defrauded by an agent, publisher, editor, or writing service, consult a lawyer right away. Don't try to play "library lawyer" with these issues; fraud (and its cousin, deceptive practice) is one of the most subtle of legal theories, and the exact law and remedies vary significantly from state to state. Remember also that though the statute of limitations for filing a lawsuit varies, the time period within which any suit can be filed is limited, and a careful attorney's prefiling investigation may take several months–sometimes even longer. In other words, don't delay.
Remember also that attorneys have areas of specialization. If you're consulting a lawyer about a publishing scam, you want to find someone with knowledge of publishing contracts and publishing law. An attorney without that background may not be able to properly advise you.
How to find a lawyer? In the USA, the American Bar Association's Hire a Lawyer page offers links to referral services, bar directories, and lawyer finders. Also in the USA, LawHelp.org assists low and moderate income people in finding free or low cost legal aid programs in their communities, and answers to questions about their legal rights.
Many US states and major metropolitan areas–New York, Washington D.C., Chicago, Los Angeles, San Francisco and others–host Volunteer Lawyers for the Arts organizations, with referral services geared to helping people who work in the arts (the link above lists VLA organizations state-by-state, but a Google search on "Volunteer Lawyers for the Arts" will bring up many local VLA websites). Panel attorneys will often offer reduced-fee services (and sometimes pro bono services) after the initial consultation as described above. Additionally, Volunteer Lawyers for the Arts in New York City operates the Art Law Line telephone service (212-319-2787 x1), which can be called by anyone with an arts-related legal question.
There are similar organizations in other countries; links are below. Legal or grievance services may also be available to you if you're a member of a professional writers' group, such as the Authors Guild.
When calling either a referral program or an attorney, you should be prepared with the following information:
The name and mailing address of the main party you suspect may have defrauded you (the potential defendant).
An estimate of the amount of money you believe you've lost.
A list of the dates you and the potential defendant first had contact, first agreed to any services, and last had contact.
How you first learned of the potential defendant's services.
The general nature of the suspected fraud (such as "lied to me about agenting/publishing/editorial services they could not provide").
While a referral program is not a guarantee that the attorney will take your case, your discussions with the attorney are privileged and will not be revealed to third parties, including the potential defendant.
Thanks to Charles E. Petit, Esq., and M. Christine Valada, Esq. for this section
In addition to consulting an attorney about possible legal action, there are steps you can take to get help and/or bring literary fraud to the attention of the authorities.
For US citizens, or where the fraudster is USA-based:
Consider writing a letter to the FBI field office closest to the fraudster's business location. A single complaint isn't likely to result in action, but a substantial volume of complaints may prompt agents to take a look. The letter needn't be elaborate–a one-page description of your experience is sufficient. Make sure to give the agent's or publisher's address (so the agents know the case is in their jurisdiction), and to request a formal investigation. The letter should be addressed to Special Agent in Charge.
Also consider filing a written complaint (same basic guidelines as above) with the Consumer Fraud division of the Attorney General's office both in your state and in the state where the agent or publisher does business. Again, a single complaint won't produce results, but a volume of them may. Numerous writers' complaints to the NY State Attorney General helped lead to judgments against fraudulent editing service Edit Ink and fraudulent agency Woodside Literary Agency. State Attorney General offices are also a good place to look for links to legal assistance organizations.
You can report any kind of fraud to the Federal Trade Commission. Their fraud reporting tool is here (you'll need to click the "Something else" option).
If you received correspondence, contracts, etc. through the US mail, you can file a mail fraud complaint with the US Postal Inspection Service. There's an online complaint form to fill out on the Mail Fraud page at this URL. I'd suggest filing a complaint online AND writing a letter. As with the resources above, only a volume of complaints is likely to generate action, but you can possibly help contribute to this by making a report.
A complaint can also be filed with the Better Business Bureau office closest to the fraudster's business location. The BBB has no regulatory or disciplinary power–it can only attempt to mediate disputes, and if the party about which you're complaining chooses not to cooperate, there's nothing the BBB can do. However, if you feel you've been cheated, it's worthwhile to complain–people do sometimes check BBB records before making a decision about an agent or publisher, and if a complaint is on file it might make the next potential victim think twice.(Just a note to those who do check with the BBB: the presence of complaints should spark caution, but don't assume that a lack of complaints means that a business is reputable. Writers tend to contact the BBB only as a last resort, and many questionable literary agencies and publishers have squeaky-clean records with the BBB.)
Since many literary scammers maintain websites, use e-mail, and/or solicit by telephone, it's also worth paying a visit to the Internet Crime Complaint Center (a joint initiative of the FBI and the National White Collar Crime Center) and the National Fraud Information Center (operated by the National Consumers League). Both provide online complaint forms that you can fill out.
For Canadian residents, or where the fraudster is based in Canada:
Consider filing a complaint with the International Association of Better Business Bureaus, which links BBBs in the US, Canada, and Mexico. The same caveats noted for the US BBB apply.
For writers in other countries:
A page of resources for reporting fraud in the UK
Similar resources for reporting fraud in Australia, including the Australian Competition & Consumer Commission's SCAMwatch website).
If you've been defrauded by an individual or company in a country other than your own:
econsumer.gov operates in partnership with consumer protection agencies around the world. You can report international fraud here.
Last but definitely not least: contact Writer Beware! We are always looking to collect information and documentation on literary schemes and scams, and if we've gotten other complaints about the agent or publisher, we'll tell you. All correspondence and other information shared with Writer Beware is held in strictest confidence.
Except for graphics, and where specifically indicated, all Writer Beware® contents copyright © Victoria Strauss
MAY NOT BE REPRODUCED WITHOUT PERMISSION