Posts Tagged 'Justin Howe'
Member news for Erin Cashier, Justin Howe and Jennifer Brozek!
Featured Book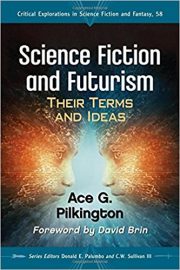 Science and science fiction have common stories, thought experiments, and language. This book shows that relationship. It covers the magical terms that crystallized the futurists' ideas and made them the common currency of our culture.
Featured Member
Guy Stewart
Guy i a husband (supporting his wife who is a breast cancer survivor), a father, father-in-law, grandfather, foster father, writer, counselor and teacher who maintains a SF/YA/Childrens writing blog by the name of POSSIBLY IRRITATING ESSAYS…