Posts Tagged 'Justin Howe'
Member news for Erin Cashier, Justin Howe and Jennifer Brozek!
Featured Book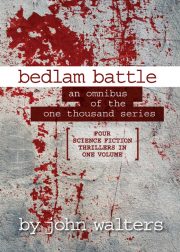 In the late 1960s, humans and sympathetic aliens based out of Haight/Ashbury struggle to stop alien-possessed psychopaths intent on a murderous rampage. Four science fiction thrillers in one volume.
Featured Member
M. Darusha Wehm
M. Darusha Wehm is from Canada, but currently lives on her sailboat in Wellington, New Zealand after spending the past several years living and sailing around the Pacific. She's the author of five science fiction novels.