Posts Tagged 'scams'
Helpful tips for new writers to avoid scams in the publishing world.
Featured Book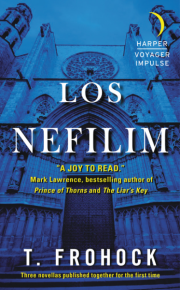 As an angelic war brews in the numinous realms, and Spain marches closer to civil war, the destiny of two worlds hangs on Diago's actions. Yet it is the fates of his lover, Miquel, and his young son, Rafael, that weighs most heavily on his soul.
Featured Member
Dave Creek
Dave Creek is a regular contributor to ANALOG. His books include two short story collections — A GLIMPSE OF SPLENDOR and THE HUMAN EQUATIONS — and a novel, SOME DISTANT SHORE.
Find out more about Dave's work at www.davecreek.net.