Posts Tagged 'scams'
Helpful tips for new writers to avoid scams in the publishing world.
Featured Book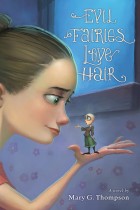 Grow 100 fairies, get your heart's desire. All you have to do is feed their ravenous appetite for hair. But don't let them near your own hair or break any of the other rules. There's a reason everyone calls them evil fairies …
Featured Member
Alma Alexander
Alma Alexander is a novelist, anthologist and short story writer who currently shares her life between the Pacific
Northwest of the USA (where she lives with her husband and a cat) and the wonderful fantasy worlds of her own imagination.