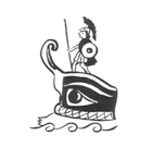 The Odyssey Writing Workshop, one of the most respected programs for writers of fantasy, science fiction, and horror, is offering three online writing classes this winter.  Each class is focused on a particular element of fiction writing and is designed for writers at a particular skill level, from beginners to professional writers.
For sixteen years, Odyssey has pursued its mission to help developing writers of fantasy, science fiction, and horror improve their work by holding its annual six-week, in-person workshop in Manchester, New Hampshire.  But last year, using the latest technology, Odyssey expanded its mission, taking the teaching techniques that are so effective at the workshop and adapting them to create online classes.  Odyssey Director Jeanne Cavelos explains, "We have worked very hard to ensure that our online classes are of the same quality and caliber as our in-person workshop and that they deserve to carry the name of Odyssey."  Courses provide a supportive yet challenging, energizing atmosphere, with a class size limited to fourteen students.  While courses are designed for adult writers of fantasy, science fiction, and horror, interested writers of other genres are welcome to apply.

Last winter, Odyssey offered its first online course, Showing versus Telling in Fantastic Fiction.  "The class was a huge success," Jeanne Cavelos says.  "Using Web conferencing software, we held live class sessions with fourteen students from the US, Japan, and Australia.  We had some great discussions, and the students proved that they could commit significant amounts of time and energy to a rigorous, demanding course despite the long distances.  They worked intensely on recognizing and manipulating showing and telling in their fiction and made exciting improvements."
This year, in response to demand, Odyssey is offering three different online courses covering some of the most critical issues for developing writers:
Three-Act Structure in Fantastic Fiction
Course Meets:  January 5 – February 2, 2011
Instructor:  Jeanne Cavelos
Level:  Intermediate/Advanced
Application Deadline:  December 9, 2010
One of the greatest weaknesses of developing writers is plot. One of the best tools for strengthening plot is the act. Plotting in acts creates a more suspenseful, unpredictable, and emotionally satisfying experience for the reader.  The strongest plots often have three acts.  In this course, students will study plots of a variety of works, and they'll learn how to create their own strong three-act plots.
Worldbuilding in Fantastic Fiction
Course Meets:  January 12 – January 26, 2011
Instructor:  Melissa Scott
Level:  Beginner/Intermediate
Application Deadline:  December 16, 2010
The most prominent element that separates science fiction, fantasy, and much horror from other genres is the setting. A unique, fully realized, believable world provides much of the appeal of fantastic fiction.  Creating a vivid, consistent world is not a simple task.  Incorporating that world gracefully into a story is another challenge.  Award-winning author Melissa Scott is the absolute expert on the subject, and in this mini-course, she will guide students through the process step by step.
Writing in Scenes
Course Meets:  February 9 – 23, 2011
Instructor:  Nancy Kress
Level:  Beginner/Intermediate
Application Deadline:  January 10, 2011
For award-winning author Nancy Kress, one principle made all the difference in her writing, transforming it from promising but unsalable to compelling and published. That one principle was writing in scenes. In this unique mini-course, Nancy will explain how to determine the purpose and shape of a scene. She'll discuss the five modes of expression used in a scene, how to find the optimal balance between these five modes for a particular scene, and the importance of dialogue as the heart of almost all scenes.  Nancy, an acclaimed writing teacher, provides great insights into the process of creating a scene.
More information about Odyssey's Online Classes is available at  http://www.sff.net/odyssey/online.html or by emailing jcavelos@sff.net.
Odyssey's Online Classes pack valuable content into each session and provide assignments that challenge students to take their writing to the next level. The classes provide the tools and techniques students need to improve their writing, along with feedback on their work that reveals whether they are successfully using those tools and techniques.
Cavelos says, "If you're ready to hear about the weaknesses in your writing and ready to work to overcome them, you'd be welcome to apply to one of our online classes."
In addition, the Odyssey Web site, www.odysseyworkshop.org, offers many resources for writers, including free podcasts, writing and publishing tips, a weekly writing blog, and a critique service.