Home
>
Featured Members
Page 10
Featured Members
Featured Book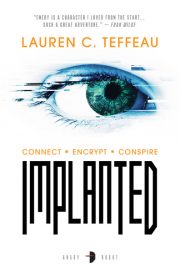 The data stored in her blood can save a city on the brink or destroy it. Blackmailed into transporting secrets throughout the troubled domed city, Emery is caught between two factions: those who want her blood, and those who just want her dead.
Featured Member
Michael R. Underwood
Michael writes across the speculative fiction world, from urban fantasy (Geekomancy), to fantasy superhero novel Shield and Crocus, and the SF series in novellas, Genrenauts. He is a co-host on podcasts The Skiffy & Fanty Show and Speculate.
Recent Comments